Avionté Leverages Adobe Sign to Bring Best-in-Class E-Signature Document Management to Paperless, Mobile Onboarding Solution
Avionté Staffing & Recruiting Software announced the release of E-Signature Documents powered by Adobe Sign, providing a fully streamlined and integrated e-signature document management solution for paperless onboarding.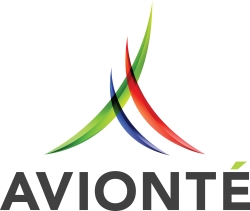 Minneapolis, MN, February 26, 2018 --(
PR.com
)-- Avionté Software, leader in technology solutions for the
staffing and recruiting
industry, announced the release of their new e-signature document solution, E-Signature Documents, powered by Adobe Sign.
By integrating Adobe Sign, Avionté's Recruiter and Talent Modules allow staffing and recruiting agencies to self-serve by creating, storing and managing e-signature documents as a part of their onboarding workflows. This streamlined integration empowers staffing agencies to provide a seamless talent experience from application all the way to new hire paperwork. Adobe Sign makes it easy to automate all tasks in document workflows, from e-signatures and approvals to filling out forms and certified document delivery, for fast, secure and mobile e-signatures from anywhere. It also helps reduce legal risk with a complete audit trail of every transaction that is automatically stored in a secure, online repository.
"Our goal for every integration and every feature we release is to provide clients a flexible, scalable solution that maximizes their success and helps them grow their bottom line. In a candidate-led market, our clients need a solution to provide an easy way for talent to work with recruiters and provide an overall seamless onboarding experience," said Jami Klotz, Vice President of Product Management at Avionté. "Recruiters need the right tools to quickly onboard talent, and our E-Signature Documents, powered by Adobe Sign, provide an ideal user experience for both recruiters and talent – giving them a mobile, paperless process for smooth and efficient onboarding."
The candidate experience is enhanced with simple and convenient signing – accessible to talent anytime, anywhere via any device – thanks to Adobe Sign. E-Signature Documents, powered by Adobe Sign are also a scalable solution, ideal for staffing and recruiting agencies of all sizes, all industries and all focuses – from temporary staffing to direct hire.
E-Signature Documents are available as a part of the full, mobile onboarding solution from Avionté. This is the newest functionality on the cloud-based Avionté Web Platform, and just the beginning in a series of functionality being released in early 2018 to enhance the onboarding process. Additional onboarding partnerships are also planned for early 2018 to give clients one end-to-end onboarding solution.
"I know that our clients will derive substantial benefit as they implement E-Signature Documents powered by Abobe Sign. This latest release is part of our commitment to providing industry-leading software that helps our clients streamline workflow, drive efficiency and deliver a better experience," said Karl Florida, CEO at Avionté. "Our clients can look forward to a series of releases this year that benefit their businesses and incorporate new Avionté functionality, including integrated capabilities from our extensive network of partners."
About Avionté
Avionté provides a fully integrated staffing software solution to the US and Canada-based staffing and recruiting industry. Avionté's innovative technology solutions were designed with tomorrow's recruiting in mind, offering a cloud-based infrastructure with the highest level of flexibility. Avionté has become a leader in its space and now provides
staffing and recruiting software
to over 500 customers and over 15,000 users.
Contact
Avionté Staffing Software
Brenda Long
651-556-2121
www.avionte.com

Contact