IP Networks Adds SD-WAN Powered by TELoIP
Experienced Reseller Adds Turnkey Managed SD-WAN Solution for ISPs.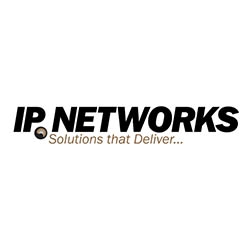 Tucson, AZ, March 06, 2018 --(
PR.com
)--
IP Networks
, experienced reseller of best-of-breed IP-based data networking solutions, announced today they have partnered with
TELoIP Inc.
, the creator of powerful software defined wide-area network (SD-WAN) solutions for mission-critical applications, to offer SD-WAN as a managed service.
Originally operating out of Minnesota, now headquartered in Tucson, Arizona, IP Networks has been an established reseller for over 20 years. IP Networks specializes in providing IT networking and security solutions for regional Internet Service Providers (ISPs) throughout the Midwest, Central, and Western United States. "SD-WAN provides customers faster speeds and better cloud performance with lower costs and shorter deployment cycles verses MPLS," explains John Pearson, Founder of IP Networks. In addition to ISPs, IP Networks also caters SD-WAN solutions for regional banks and other multi-site commercial businesses.
TELoIP SD-WAN solutions are delivered through a Virtual Intelligent Network Overlay (VINO), exclusively as-a-service through certified channel partners like IP Networks. VINO provides a multi-patented SDN fabric that is purpose-built for delivering real-time and business-critical cloud applications over low-cost broadband connections.
VINO solutions are sold as Network-as-a-Service offerings that simplify SD-WAN adoption for customers by combining the CPE edge device, managed SD-WAN transport, and centralized cloud orchestration with 24/7/365 support into a single license fee. "Standardizing on TELoIP's VINO platform extends our portfolio to include high-performance managed SD-WAN solutions that accelerate market entry for ISPs," added Pearson.
With an emphasis on honest, excellent customer service and a team of strategically placed regional sales specialists throughout the United States, IP networks has built a large portfolio of loyal customers while earning a reputation for providing high quality IT solutions, at competitive market rates. "IP Networks combines industry experience with a dedication to customer success," explains Roger Davis, CEO of TELoIP. "We are thrilled to welcome IP Networks to our growing ecosystem of solution providers." IP Networks will leverage TELoIP's SDN overlay network to offer broad SD-WAN solution coverage across North America.
About IP Networks — IP Networks is a high-tech boutique reseller that offers best of breed IP based data networking solutions to customers cross industry. The hardware, software and service solutions we represent allow our customers to take a proactive approach in optimizing their network traffic and applications while protecting their network and users from Internet based attacks. We provide solutions that deliver a return on investment, application performance and protection.
About TELoIP — TELoIP is the creator of powerful, software-defined wide-area networks (SD-WANs) for challenging locations that require high availability and real-time performance for business-critical cloud applications. Hundreds of businesses across North America depend on TELoIP's patented VINO architecture to plan and provide secure, reliable, high-performance networks for their voice, data and video communications needs, whether they rely on public or private clouds. For more information about TELoIP, please visit www.teloip.com or call 866-901-3268.
Contact
TELoIP, Inc.
Todd Davis
+1-877-783-5647 ext. 1007
www.teloip.com/

Contact