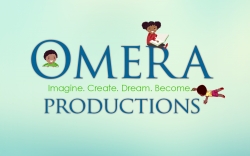 Greensboro, NC, March 13, 2018 --(
PR.com
)-- Imagine going into your local retail store with the intention to purchase a doll, book or even a t-shirt with a cute image and savvy quote for your child, but you realize that none of the merchandise has images that look like you.
When Dr. Kimberly Harper and Mrs. Robyn Abdusamad became mothers, they noticed a that big chain retail stores didn't have a variety of African American books and toys that looked like their kids. "When I'd go shopping to buy a doll for my daughter, Naeemah, it was difficult to find a wide selection, and it was almost impossible to find action figures for my son. The dolls I would find were not displayed prominently or they were priced much higher than the white dolls. As I worked to build a library for my children I encountered the same problem. I had to purchase everything online because major book retailer did not have a wide selection of books for African-American children," said Kim.
During a phone call, the two long-time friends discussed the need for products that uplifted and positively represented their kids. They knew it would be important to create a counter narrative to what being projected in the media and in retail by establishing positive and healthy images of African Americans in addition to children books. "Anti-Black bias continues to be prevalent in our society, especially in mainstream media," Robyn said. The friends began their own research and discovered the results were very limited. From there, they decided to take a leap of faith in creating their own brand that would promote healthy images of African Americans as well as providing uplifting historical stories – stories our kids wouldn't learn about in school.
"When you look at all the negativity in the media about African Americans the wear and tear can begin to undermine the self-esteem of people of color—especially children," said Robyn, "we felt it was very necessary to create a foundation for our children that would instill that sense of love and dignity in themselves and their culture."
From there, Omera Productions was created.
"Studies have shown that when children are able to see positive representation of themselves whether it is in the media, classrooms, retail stores or literature, it boosts their confidence which can lead to great achievement from our youth," said Kim, "African Americans have such a unique and extraordinary legacy; much of which is untold. It's a heritage that we should take pride in as African Americans and not be made to feel ashamed or less than in this society."
Robyn and Kim have put forth a lot of time and investment into their idea which includes devoting hours on writing and marketing, as well as connecting with schools and organizations in the community for their products to become more known.
Omera has produced school supplies that feature illustrated African American images with uplifting affirmations. "We've done extremely well thus far and we look forward to continued growth as the year closes out," said Kim. Also, Omera has a jewelry line called Inspirational Jewelry by Omera-ZAA. This jewelry line was created by two young sisters who handmade the jewelry and decided to give each item an uplifting name. "While education is essential, I also instill in my daughters the importance of establishing their own business," said Robyn, "they're such intelligent and creative girls; they love making the jewelry, they write stories and are also designing an app with the help of their father. So, they're busy little bees at such a young age."
"Although we feature African American images on our products and in our stories, we maintain that all children can benefit from what we offer," said Kim.
Robyn and Kim's concept has grown leading to many calls from various places, individuals and organizations requesting bulk orders or wanting to collaborate somehow with their efforts.
"I won't lie but it's been a little overwhelming, but we are humble and grateful for the blessing," said Kim.
Omera has published a children's book, "Zaynab's Enchanted Scarf" written by Robyn Abdusamad. "This is my third published book but I consider this one special because it teaches our children as well as adults about our legacy as African Americans; how our history didn't begin with slavery but our ancestors were actually great Kings and Queens," said Robyn, "Imagine tracing your roots and learning King Mansa Musa or Queen Amina is one of your relatives, how amazing would that be!"
Currently, Omera is working on getting their products in more schools and bookstores. They are also working on developing educational programs for youth, speaking engagements and are planning for a 2018 reading tour.
"This is an exciting time for us, and we are very pleased with the support," said Kim.
"Zaynab's Enchanted Scarf" is available online at Amazon.com and BarnesandNoble.com. This children's book has a product line that includes a coloring and activity book as well as an animation that is available for download.
Learn more about Omera Productions by visiting their website at www.omeraproductions.com.
Contact: Dr. Kimberly Harper or Mrs. Robyn Abdusamad
Phone: 1-866-272-9500