The Launch of a Preferred Share Database - Cdnprefs - A Fundamentally New Way for Investors to Access Information
The new database – Cdnprefs.com - is the first product that offers retail investors and asset managers a low cost database, providing access to a niche fixed income segment: preferred shares.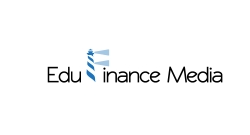 Toronto, Canada, March 13, 2018 --(
PR.com
)-- Cdnprefs.com aims to assist investors in making timely, educated, well-informed investment decisions in the Canadian fixed income preferred share segment. The website also has educational materials and training guides, from which the average retail or high net worth investor can use to study and invest.
According to Abhi Mathews, CFA, who helped create Cdnprefs.com: "The low yield environment, globally, along with the volatile nature of the equity markets make it an ideal time to launch fixed income portal. As interest rates rise, investors can invest in many floating and fixed reset products offered by many high-quality North American issuers." Furthermore, as many baby boomers approach retirement, this database will assist retail, high net worth and sophisticated investors to increase regular returns. The preferred share portal serves as an investment research tool for the average to the sophisticated investor with a low per annum price of $95. Time is valuable, as such, Cdnprefs.com has categorized the entire Canadian market, with documentation, so that an investor can make decisions quickly.
Having worked in investment banking and business valuations, Mr. Mathews also added that this portal serves as a compliment for institutional investors and advisors to readily access preferred shares data to add tax efficient, risk-adjusted returns for their clients. For the annual cost, each investment could mean the difference between outperforming an advisor's benchmark or not.
Cdnprefs.com fully guarantees any individual or institutional subscription, which includes all information gathering requests.
For more information about CdnPrefs, please call 647-367-8457 or visit the Cdnprefs website at https://www.cdnprefs.com/
About Edu Finance Media:
Edu Finance Media ("EFM") specializes in providing financial products to investors in a variety of financial fields. EFM, owns and operates investment portals such as Cdnprefs.com. It provides news, financial tools (screeners, database, etc.), free expert analysis and commentary, all of which currently assist affluent retail investors, traders, advisors and institutional asset managers.
Contact
Edu Finance Media Inc.
Abhi Mathews
647-367-8457
www.edufinancemedia.com

Contact