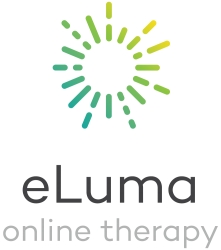 Lehi, UT, March 13, 2018 --(
PR.com
)-- On March 16, 2018, eLuma Online Therapy will host special guest, Jerry Hime, to present a webinar on due process and Section 504 hearings. This webinar will examine the rise of compliance-related legal action and will provide insight for special educators to help them better understand the governing laws -- specifically the IDEA, Rehabilitation Act of 1973 and ADA. The webinar will conclude with helpful guidelines to avoid common and costly mistakes as well as to navigate the legal process.
With a long and distinguished career, which has spanned several decades, Mr. Hime has served as a special educator, administrator, consultant and more recently as a hearing officer for due process and Section 504 hearings. But he is most well-known as a former president of the Council for Exceptional Children, the world's largest professional organization committed to expanding the scholastic achievement of individuals with special needs. Drawing from a wide-range of experiences in special education and a deep understanding of the legal framework and environment, Mr. Hime is uniquely qualified to offer an extremely valuable perspectives to any educator having to deal with these matters.
This webinar will be the first in eLuma's forthcoming "Compliance" webinar series. eLuma's founder and President, Jeremy Glauser offered enthusiastically, "We are extremely thrilled that Jerry is joining us for this, our first webinar in this series, and we hope that it shows the special education community that eLuma is committed to partnering with great people to solve some very serious problems. This is definitely an event that should not be missed."
Educator's interested in attending this free webinar may register at:
www.eventbrite.com/e/a-special-educators-guide-to-due-process-504-hearings-registration-43811965769
For any educator who is concerned about the rise of due process, this should not be missed.