How Solomobox is Making Changes to the Marketing Industry
Solomobox is changing the way marketing companies do business one client at a time. Providing a service that values the client and brand before their profits. Building the business of their client before their own.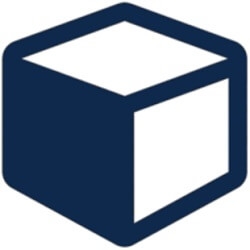 Fair Oaks, CA, March 14, 2018 --(
PR.com
)-- Many marketing firms meet with business leaders and promise to take their bottom lines to the next level, and leaders often have trouble finding one that makes sense for their companies. One marketing firm, though, aims to stand apart from the herd by using a client-first approach.
Rather than offering generic advice and trying to get a client's money,
Solomobox
takes time to learn about each client and to find a solution that will get the job done. This approach gives clients the best possible odds of reaching their goals and desired outcomes. The objective is to empower business leaders to get the right message to the right audience, and finding the winning combination can make a big difference.
Some marketing firms will only tell clients what approach might work the best without helping the client understand the process. Using that approach can make clients worried about taking the advice because they don't know if it's the right call. Those who turn to this team will never need to worry about that problem. The team will explain why certain decisions are better than others, letting clients choose the direction in which they will take their businesses.
In addition to educating clients on the top marketing tactics, the team also offers a range of tools that will take any business to new heights in no time. The company provides brand monitoring and management tools. When a client's customers mention the brand online, the client will receive alerts and have the ability to respond right away. These alerts allow clients to address negative comments and to thank customers for their feedback, which works wonders for their long-term results.
Running and marketing a business online requires many components to work together, and people often strive to find every solution in one location so that they can save time and money. Those who use this marketing firm will have access to the foundation on which they will build their success.
Clients can also buy virtual private servers for web hosting that uses secured sockets layers. Opting for web hosting from a company that specializes in marketing will enhance business owners' odds of reaching their objectives without stress. The company puts the package together in a way that matches the needs of each client who enlists its support and guidance.
Anyone who tries to contact an online business knows that interacting with email is normal, and those who prefer face-to-face interactions are left disappointed. This firm has addressed that problem by offering face-to-face interactions, allowing clients to know the people who are serving them. "Not only do we want to be consultants, but we also aim to be our clients' best friend," said CEO Derrick Bulaich. When a company invests in each client's business and does what it takes to help clients find success, it changes everything in a positive and powerful way.
Contact
Solomobox Inc.
Derrick Bulaich
916-333-0337
https://solomobox.com

Contact