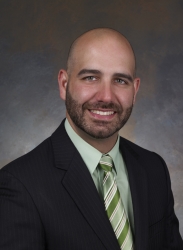 Garden City, NY, March 20, 2018 --(
PR.com
)-- Franklin, Gringer & Cohen, PC is pleased to announce that Danny Carrascal was admitted to the New York State Bar and subsequently named an associate of the firm.
Mr. Carrascal will serve primarily in the firm's Labor and Employment Law practice where he will apply his previous management experience in the Restaurant and Hospitality industry to provide clients in those businesses with proactive legal counsel for the complex labor and employment legal challenges they may face. Mr. Carrascal will also apply his legal skills on client matters across the full spectrum of Franklin, Gringer & Cohen's practice areas which include: Labor and Employment Law, Business Law, Real Estate Law, Matrimonial and Family Law and Personal Injury and Medical Malpractice.
"Danny has already delivered great value to our clients through his attention to detail and comprehensive legal research skills," remarked Glenn Franklin, Partner. "Now, as a fully licensed New York State attorney, he will contribute this same dedication to serving our clients and at the same time help to expand the firm's capabilities and meet the increasing demand for expert legal representation in our Labor and Employment practice," Mr. Franklin added.
Danny Carrascal previously was a law clerk with the National Labor Relations Board, the Catholic Ministry Services and served on behalf of the non-profit "Make the Road," a civil and social organization focused on empowering the Latino communities through policy innovation and transformative education initiatives. He is a graduate of the Maurice A. Deane School of Law at Hofstra University and achieved both an undergraduate and a graduate degree from Florida International University. Danny lives on Long Island and is originally from Miami where he has close ties to family and the greater Cuban community.
About Franklin, Gringer & Cohen, PC.
Franklin, Gringer & Cohen, PC., founded in 1992, is a full-service law firm with locations in Garden City and New York City and is lead by highly experienced attorneys dedicated to client service who apply a deep understanding of the law, compliance, regulations, and proven business acumen to create the most favorable outcomes for client's legal matters and litigation. The firm provides comprehensive legal counsel and litigation representation to corporations, non-profits, entrepreneurs, and individuals in the legal practice areas of labor relations and employment, commercial and personal real estate transactions, matrimonial matters, and personal injury and medical malpractice litigation. For more information go to https://www.franklingringer.com/