Vesalio Reports Positive Results in Early NeVa™ Human Thrombectomy Procedures and Recently Published Pre-Clinical Data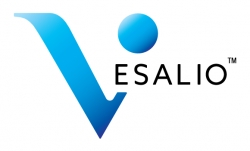 Nashville, TN, March 22, 2018 --(
PR.com
)-- Vesalio announces it has completed European enrollment of the first twenty-five human cases in a post-market registry of the proprietary NeVa™ neurothrombectomy platform for the treatment of stroke. With procedures performed at six centers in four countries to date, early results demonstrate superior first pass clot removal and TICI 2b – 3 recanalization. These results are consistent with improved efficacy revealed in published pre-clinical data and pending in vitro study publications.
On February 13, 2018 Interventional Neurology published "Preclinical Evaluation of the NeVa™ Stent Retriever: Safety and Efficacy in the Swine Thrombectomy Model." The data summary highlights a 97% success rate of mTICI 2b – 3 scores with an average of 1.2 passes.
Vesalio will be initiating a prospective 100 patient study that will be inclusive of patients up to 24 hours of stroke onset and with broad real-world inclusion criteria in Q2 of this year. In addition, the data for the first 50 patient registry will be submitted for publication.
With the improving global infrastructure for stroke treatment and the influence of the recently published data from the DAWN and DEFUSE 3 Trials on expanded stroke treatment windows, the NeVa neurothrombectomy platform is well positioned to impact the high growth mechanical thrombectomy market expected to exceed $500 million globally by 2020.
About Vesalio, LLC.
Founded in 2013, Vesalio is a privately held medical device company focused on advancing technology needed to improve outcomes in stroke treatment. The Company's proprietary NeVa™ platform was designed to achieve repeatable and superior clinical outcomes by providing physicians "first pass" success in effectively capturing and retaining a neurovascular clot inside the device.
For further information, visit
www.vesalio.com
or email
info@vesalio.com
. NeVa trademarks and patents are the property of Vesalio.
Contact
Vesalio
Steve Rybka
615-206-7788
www.vesalio.com

Contact