Louisville Residents Placing Their Bets on Nationwide Home Rentals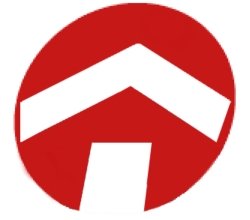 Louisville, KY, March 26, 2018 --(
PR.com
)-- Louisville-based
Nationwide Home Rentals
is quickly becoming a common name amongst real estate agents, property managers and local residents of cities across the country earning income from vacation rentals. The Louisville based company is doing what no other home rental website has dared before offer to its users. A platform for which homeowners, property managers, real estate agents, hosts, travelers, etc. can communicate, book travel and list their spaces at no charge to any of their members. As one member recently stated "...yeah, free definitely has a nice ring to it always!" as he listed 2 of his properties for rent in Miami Beach, FL.
Originally started as a way for local Louisville residents to list their homes for rent during the Kentucky Derby, Nationwide Home Rentals has rapidly grown to become a Nationally recognized company with multiple listings, travelers and hosts all over the United States.
Founder, Zach Leonardo, stated, "I am humbled by the success of the site. It gives me great pleasure when I hear stories from local residents on how renting out their properties during the Kentucky Derby had such a positive impact on their lives." Mr. Leonardo added by saying, "When someone rents their home, a good portion of the money they receive gets placed back into the community in way of contracting local businesses and services such as housekeeping, landscaping, hardware stores, boutiques and so on."
This year, not only is Louisville hosting the annual Run for the Roses, but Churchill Downs will be the host of the 2018 Breeder's Cup this fall.
"It's so exciting to have Louisville host another great event like the 2018 Breeder's Cup. Louisville obviously have the perfect venue for such an event," the company's owner, Zach Leonardo, said. "There is nothing more exciting than to feel the energy of Louisville residents increase as these types of historic sporting events grow closer."
Mr. Leonardo went on explaining how Nationwide Home Rentals has just recently added many new features to the website's toolkit. Features such as a new booking and calendar system, rating and reviews, interactive google maps, saved searches, saving favorites and much more.
Get Your Free Listing Today!
Visit https://
nationwidehomerentals.com
or email ListMyHome@NationwideHomeRentals.com for more information on how to get started.
Contact
Nationwide Home Rentals
Katie Casper
502-594-6299
nationwidehomerentals.com

Contact