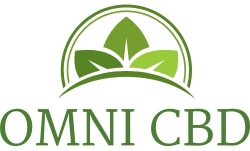 Henderson, NV, March 28, 2018 --(
PR.com
)-- Omni CBD is working with a leading CBD provider to poll dog owners across the country on the positive effects their CBD Dog Treats have on their dogs. The leading CBD firm has received many great comments on their CBD Vape pens and CBD Oil products from humans and now is looking for comments from the Dogs using their CBD treat.
For a limited time dog owners who sign up, they will receive a 30-count bag of their CBD Dog Treats at the wholesale price of only $16, normally a $29.95 value. Each Dog Treat has 5ml of CBD. These CBD Dog Treats along with all their products are tested by a publicly traded laboratory to insure your receiving the finest CBD products. By taking advantage of this offer the dog owners will keep track of their dogs progress and report back to Omni CBD along with a picture of your dog.
To take advantage of this offer and more information, please visit
www.omnicbd.com/dogs
to sign up.
About Omni CBD: Omni CBD is a division of LVC Deals Inc. Omni CBD has been researching the CBD field but a number of years, testing and choosing the finest providers of CBD and Hemp products. For more information on how you can take advantage of this unique opportunity contact Omni CBD.