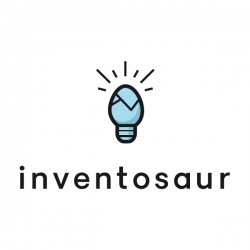 London, United Kingdom, April 02, 2018 --(
PR.com
)-- The e-commerce space is teeming with apps and extensions, yet few address a retailer's daily struggles with stock and cash flow. For small to medium merchants on the Magento e-commerce platform, Inventosaur, an app launched today to identify and merchandise slow sellers, could help to ease those worries and bolster the all-important bottom line.
A smooth front-end experience is essential in e-commerce. But just like on the high street, a healthy business survives on its ability to move units and manage cash flow.
Powered by a patent-pending ability to interrogate a store's inventory data, Inventosaur searches out slow-moving items with helpful filters such as "regularly viewed, not often bought," and provides the tools to promote them as professionally-designed pop-ups on the retailer's front-end with full control over discount level and expiry time. But it's the app's ability to accept a custom sales threshold that stands out. With Inventosaur, a retailer could, for example, choose to filter by items that have sold 30% or less of their stock in the last 60 days and have them pushed to site shoppers in the form of a simple or data-mined combination promotion pop-ups, in seconds.
As Inventosaur co-founder and former Magento e-retailer Peter Harrington explains, this feature has small business firmly in mind. "Even in the good times, managing cash flow at our e-commerce retail store used to be a constant worry. Life would have been much easier if we could have tuned our desired sales level against supplier payment terms and product shelf life. Tracking what we were not selling would have allowed us to promote lagging SKUs or categories before an invoice for the stock came due or the season had passed. But there was never enough time to
analyse sales and no proper promotion tools to connect the dots. Having sold my retail business, I decided to do something about it, and built Inventosaur with my good friend Relja, to solve the problem."
As Peter notes, if a dispiriting list of poor performers is not bad enough, having to manually create promotions for every item is a dangerously inefficient use of retailer's time. "I'm not sure how many developers have run a web store, but the disconnect between software and sales is palpable," he continued. "If I can't see my slow sellers, filter them by customer actions like 'good sellers gone bad' or 'added to cart but not bought,' and make promotions from that data, how am I supposed to go about getting the right stock moving?"
Inventosaur is a new approach and one that turns inventory data into simple & combination front-end promotions visible to shoppers across category, product & cart pages. Once Inventosaur has analysed a store's data and presented a list of problem products or categories, a three-click promotion process launches smart front end offers, with full control over discount level, expiry date and style.
With an Insights package, Inventosaur also aims to fill in the KPI gaps that leave retailer's guessing, such as average stock turn, time between orders, and a repeat buyer percentage. It may not replace a full-featured analytics package, but for in-the-hot-seat retailers, the data it provides is precisely the data needed to survive.
Visit Inventosaur to learn more:
https://inventosaur.com
Inventosaur is a creation of
Where Beagles Dare!