IMPEC Group Acquires Relocation Connections, Inc.
Leading San Francisco Bay Area Workplace Consulting and Facility Management firm, IMPEC Group greatly expands its Project/Construction and Move Management capabilities by acquiring Relocation Connections, Inc.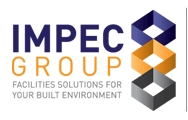 Santa Clara, CA, April 20, 2018 --(
PR.com
)-- It is with great enthusiasm that we announce IMPEC Group's acquisition of Relocation Connections, Inc. (Reloconnect), a project management-consulting firm which focuses on the application of project management technology to the process of relocating businesses. The firm was started in 1989 with the concept of providing a unique consulting process to help companies deal effectively with moving their operations. Gina Caruso, founder of Reloconnect has grown the company from a small provider of move management services into the leading full-service project/construction/move management consulting firm in the San Francisco Bay Area, with services ranging from pre-construction planning to post-move asset disposal, and space management.
Reloconnect's expertise in project management will allow IMPEC Group to organize, coordinate and manage multiple layers of tasks, thereby providing clients with a comprehensive method, ensuring that every aspect and detail is handled effectively by a skilled and professional project team. This expertise greatly expands IMPEC Group's capacity to service the needs of the CRE and FM community.
With this acquisition, IMPEC Group has become one of the largest project management firms in the San Francisco Bay Area, enabling it to handle projects from simple to complex, multi-phased moves.
Gina Caruso will be Senior Vice President of IMPEC Group heading the Project Management, Move Management and Construction Management Division. Ms. Caruso has received several East Bay Business Times awards including Fastest Growing Private Companies and Women in Leadership. Ms. Caruso has a degree in Psychology and Education from Loyola-Marymount University. IMPEC Group's new Division will be based in San Ramon, CA, Reloconnect's current location.
This is IMPEC Group's second acquisition in two years, part of a growth strategy to dominate CRE and FM services for the mid-tiered market on the West coast. Facilities First was IMPEC Group's first acquisition which was concluded in 2016.
IMPEC Group offers a full range of FM and CRE services including Strategic Portfolio Planning, Financial Engineering, CAFM, Facility Staffing, Project/Construction/Move Management, Workplace Design Analytics and Ideation by PLASTARC, Workplace Technology IWMS Solutions, Operations and Site Services. Bundling and integrating these services creates significant value to end-users in terms of better performance and cost-savings.
Contact
IMPEC
Kevin Manning
408-330-9350
impecgroup.com

Contact