Summer 2018 Sizzles with a Fresh Play on Color from Nina Nguyen Designs
Interchangeable earring and jacket combinations pop with a kiss of Summer Pantone colors.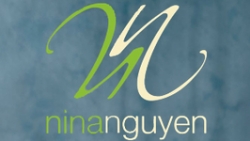 Denver, CO, May 08, 2018 --(
PR.com
)-- Fresh, fabulous and flirty are the three words that come to mind when describing the latest sizzling collection of earrings and jackets from Nina Nguyen Designs.
Nguyen shakes things up by embracing the more organic and natural stone look that is currently trending, while blending it to match her signature style. The shapes, colors and metals she's showcasing for 2018 are fluid, feminine and edgy, all at the same time. The earrings, set with a variety of gemstones featuring everything from sleeker, polished gemstones to the striking sparkle of natural druzy and are an artists dream, embraces trendy colors plucked from the 2018 Spring Summer Pantone color palette, and showcase the strong, vibrant colors as well as the ethereal, pastel hues.
From her Sleeping Beauty Turquoise which captures the Pantone Sky Blue, to the Pink Tourmaline that brings out our Rapture Rose inner princess, and the dreamy moonstone which plays partner to Pantone's Milk White, the interchangeable earring and jacket combinations provide fashionistas with plenty of looks for pretty possibilities.
The socially-conscious Nguyen is one of only a few designers who exclusively uses recycled gold for her 18K pieces as well as recycled diamonds for her new designs. Nguyen puts an emphasis on gold in the more than 700 sku's featured in her latest collection, but sterling silver, as well as black oxidized silver and some vermeil still play a big part in her overall design offerings. The hand-hammered, textured finish she developed is also featured, and lends a unique and brilliant touch to the pieces it is incorporated into.
When asked about the inspiration behind her latest collection, Nguyen said, "As a designer, I am fortunate to have access to an incredible amount of exceptional gemstones. Over the last few years, as fashion trends have evolved into a more relaxed and natural style, I've really enjoyed being able to mix and match shapes and colors that create a uniquely organic look. While designing my new collection this past season, I thought my customers should be able to enjoy the same process; I want them to be able to connect with their jewelry by personalizing through their own design aesthetic. The interchangeable earrings collection took on a life of its own, and now customers who love Nina Nguyen Designs can express their personal style in a fashionable and affordable way."
Consumers interested in seeing the Nina Nguyen Interchangeable Earring Collection are encouraged to visit
https://nina-nguyen.com/apps/store-locator
or call Nina Nguyen Designs at 720-459-7664 to find the location nearest you.
Contact
Nina Nguyen Designs
Ann Glynn
504-615-1191
nina-nguyen.com

Contact