Charles Laverty's Mission to Reduce Heart Surgery
Heart disease kills 17M people every year and is the top global killer almost everywhere in the world. Overburdened healthcare systems are struggling to keep up with the growth, especially as populations age, economies develop and people adopt "western" style diets and lifestyles. Charles Laverty is on a mission to attack a major area of this global pandemic, open heart surgery. By adopting new technologies it may be possible to reduce surgery.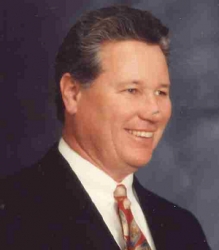 Los Angeles, CA, May 10, 2018 --(
PR.com
)-- Heart disease is still the world's biggest killer, despite all the advances in medicine. The Global Coronary Stents Market Research Report 2018 revealed that the global coronary stents market was $9.6 billion USD in 2017 and it is expected to reach almost $17 billion USD by the end of 2025. Charles Laverty, CEO of Advanced Bifurcation Systems, is convinced that new solutions in stenting are required. On
LinkedIn this week
, he wrote that he believes that the dual catheter system patented by ABS has the potential to reduce the need for heart surgery worldwide.
Most of the sales of coronary stents come from its application in angina, which affects more than 100 million people across the globe. A stent is a tube-shaped device placed in coronary arteries to keep them open and minimize the risk of a heart attack. Stents are used in a procedure called a Percutaneous Coronary Intervention (PCI).
Drain on healthcare systems worldwide
Coronary stents are commonly used in developed nations. North America is the largest market, and approximately a million Americans are affected by strokes every year. The drain on the economy is valued at $34 billion annually (including expenditure on health care services, prescriptions, and reduced output).
Europe is the second largest market for coronary stents, followed by the Asia-Pacific region. China has the largest population in the Asia-Pacific region, and stroke is the most frequent cause of death.
In South America, the incidence of stroke is increasing, but the application of coronary stents is limited. This is due to the unavailability of infrastructure and the lack of proficient medical practitioners. A lower level of awareness and economic constraints also affect this market. Similar factors, as well as political factors, affect markets in Africa and the Middle East which remain small.
Over the past few decades, coronary stent treatment has become better, more economical and more effective. However, the industry faces many challenges as the target population for heart disease grows, and the demand for less invasive and costly alternatives continues to rise. With more PCIs being performed all the time, a strain is being placed on the healthcare system, and there is an increasing need for the most efficient, less invasive, cost-effective treatments.
Treating bifurcation lesions
Dr. Mehran Khorsandi is an interventional cardiologist who experienced great frustration in using stents to treat bifurcation lesions. He found the procedure to be lengthy, tedious, and complex. These lesions are challenging for even the best interventional cardiologists as it is difficult to get perfect placement and overlapping and gaps are commonly experienced.
With a mission to improve the procedure, Khorsandi worked for over twenty years on the development of an innovative dual catheter system. Charles Laverty is confident that the ABS platform they have patented will reduce the need for heart surgery and improve the quality of life of many patients who suffer from heart disease. The slippage, gaps and other errors that come with stenting mean that heart surgery is often done in its place. The ABS platform not only simplifies the procedure but can be used to address artery blockages without the need for open-heart surgery.
What is so innovative about the ABS platform is that stents can be placed in the bifurcation of the branched artery (mother and daughter) at the same time. The system is self-aligning, so interventional cardiologists do not have the problems with positioning, as they do with current methods used.
High hopes for the ABS platform
From the market research report, it becomes evident that underdeveloped countries do not have proficient medical specialists to perform procedures. This is where the ABS platform could be extremely beneficial. Treatment can be done as simple outpatient surgery, and interventional cardiologists need little additional training to master it. It can deal with all types of bifurcation lesions without any micro-adjustments and leads to a dramatic improvement in failure rates, reducing any risks of thrombosis or restenosis.
If it succeeds in receiving approval and reducing the need for open-heart surgery, the benefits of the ABS platform for patients, insurers, and hospitals worldwide could be immeasurable. The company is in the process of conducting clinical trials and going through all the regulatory processes necessary for a submission for FDA review.
Charles Laverty is lining up partners on six continents to take the ABS platform worldwide, hoping to bring stenting to millions. He believes that this system will become the standard of best practice in Percutaneous Coronary Intervention (PCI) for bifurcation lesions in the years to come.
About Advanced Bifurcation Systems
Advanced Bifurcation Systems is an innovator in the medical device industry. Its medical stenting technology could potentially alter the landscape significantly in the treatment of coronary angioplasties. Their seamless method for stenting branched arteries is a unique approach that has the backing of many medical experts. More information about the company and their new technology can be found on their website at www.advancedbifurcation.com.
Contact
Advanced Bifurcation Systems
Charles Laverty
646-494-0418
http://advancedbifurcation.com
(949) 432-4824

Contact