ACLS Certification Eyes Virtual Reality Training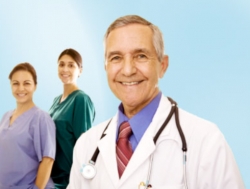 Philadelphia, PA, May 24, 2018 --(
PR.com
)-- Today, www.CPRTrainingFast.com announced their intentions to look at the capabilities of virtual reality within the medical world. Recent breakthroughs have been made that have transformed virtual reality devices from an experimental phenomenon to a medically viable training solution for all medical professionals.
CPRTrainingFast, founded in 2008, is a woman-owned small business that provides web-based solutions to individuals, companies and organizations to maintain compliance with requirements to maintain current credentials in BCLS, ACLS and PALS certifications, while minimizing in-class training downtime. Through its first decade in business, CPRTrainingFast continues to focus on serving the healthcare industry in sectors including private practices, educational institutions, healthcare campuses and ancillary service centers.
As CPRTrainingFast continues to expand, they understand that they must keep up with the medical technologies currently in use. Wanting to ensure that their customers are properly prepared to use virtual reality simulations, they seek to incorporate information necessary to use the revolutionary technology into their curriculum.
Virtual reality simulations are cost-effective and they allow medical professionals to enhance their responses to dire situations. Simulations include realistic patients, hospital settings, nurses, and other crucial factors. These skills will be refined through online skills testing, specifically in the ACLS certification program, whether it be for ACLS renewal or a new ACLS certification.
www.CPRTrainingFast.com
is excited to advance alongside medical technology and provide an up-to-date curriculum that will best serve its customers and their patients.
Contact
National Certification Services
Geri Goldstein
717-342-5749
www.cprtrainingfast.com

Contact