GeBBS Plants 5,000 Trees to Celebrate 5,000 Employee Milestone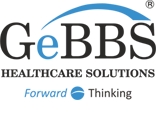 Culver City, CA, June 05, 2018 --(
PR.com
)-- GeBBS Healthcare Solutions, a leading national provider of innovative revenue cycle management (RCM) and HIM solutions announced recently that the company is planting 5,000 trees in the U.S., Philippines and India to celebrate crossing 5,000 worldwide employees. GeBBS provides end-to-end RCM solutions that optimize clients' revenue cycles by leveraging people, processes and technology to reduce operating and capital costs, recover revenue, improve patient satisfaction, and increase productivity.
"We decided that planting trees in the areas where we have major workforces located would be a fitting way to celebrate this important milestone. Not only are trees essential for life, but as the longest living species on earth, they give us a link between the past, present and future. GeBBS has grown to this size because our laser-focused commitment to help our clients achieve a secure financial future," commented Milind Godbole, Managing Director at GeBBS Healthcare Solutions.
GeBBS CEO and President, Nitin Thakor, said: "5000 employees is an exciting milestone for GeBBS. This achievement reinforces that we are delivering real solutions to long standing problems in the Healthcare Industry. I am extremely proud of the dedication and collaboration our team has shown as we scale, and we're forever grateful to our amazing clients who continue to drive our innovation. It's great to pause and celebrate during the journey, but we are far from done. We will continue to push the needle to lower costs and drive efficiencies within the revenue cycle. At the end of the day our mission is to make our clients jobs easier, so they can focus on improving patient care and outcomes. We are having a blast on the quest to do just that."
About GeBBS
GeBBS Healthcare Solutions is a leading technology-enabled provider of revenue cycle management (RCM) solutions. GeBBS' innovative technology, combined with its over 5,000-strong global workforce, helps clients improve financial performance, compliance, and patient satisfaction. GeBBS solutions include Health Information Management (HIM), eligibility and verification, accounts receivable management, and patient access. Headquartered in the Los Angeles, CA area, GeBBS has won numerous accolades for its medical coding outsourcing and medical billing outsourcing, including being ranked in Modern Healthcare's Top 15 Largest RCM Firms, Black Book Market Research's Top 20 RCM Outsourcing Services, and Inc. 5000's fastest growing private companies in the U.S. For more information, please visit
www.gebbs.com
.
For more information, press only: Contact Tyler Cowart, GeBBS Healthcare Solutions, Phone, 310-953-4444 ext. 214.
Contact
GeBBS Healthcare Solutions
Ford Phillips
618-463-1027
www.gebbs.com
Tyler Cowart
310-953-4444 ext. 214

Contact