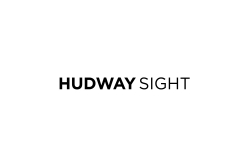 Los Angeles, CA, June 12, 2018 --(
PR.com
)-- Head-up display manufacturer HUDWAY has revealed a new waveguide HUD unit HUDWAY Sight, a smart kit that mounts on your helmet and brings the information in front of your eyes, creating a safer riding experience. The unit is thinner, lighter, easier to manufacture and notably cheaper than other products on the market.
It consists of two parts — a lens that attaches to the helmet near the driver's eyes, and a "brain" that mounts on the back of the helmet to transmit information to the lens.
The lens comprises of a miniature projector that receives the information from the "brain" and projects it to the waveguide piece of optics. This part is also equipped with an ambient light sensor, which allows for automatic adjustment of the projection brightness depending on the visibility conditions outside.
The "brain" has a transmitter that wirelessly receives information from your smartphone and transmits it to the lens. This part also contains a battery that gives the kit up to 8 hours of autonomous operation.
The rider's smartphone serves as the control panel for navigation apps, important vehicle data, to connect to a music library, activate voice messaging and answer calls.
"We believe that waveguide technology has a brilliant future and, when truly adapted to mass market, will create a revolution in things and how we interact with them," said HUDWAY's co-founder Ivan Klabukov. "Our device is low cost and its ease of use allows two- wheel drivers to experience the kind of augmented reality they see in sci-fi movies."
HUDWAY Sight is made in collaboration with Digilens, the Silicon Valley-based company revolutionizing AR displays through innovative waveguide optics, and Young Optics, a leading display manufacturer.
"After very significant R&D efforts, we've created a waveguide display technology that is truly unrivaled with the ability to sharply see the digital information even on the brightest sunny day," said DigiLens CEO Chris Pickett. "In the near future, we believe that all major helmet makers will integrate AR waveguide displays to make the riding experience better and safer."
About HUDWAY
HUDWAY
was launched in 2013 with a release of Hudway App, which has over 2.5M users worldwide. HUDWAY mobile app is specifically designed for navigation in low visibility - it assists like a co-pilot, reduces distraction, and turns a smartphone into a HUD. Company's two other products, Hudway Glass and Hudway Cast, are aftermarket HUD devices, allowing drivers to use their smartphones as driving assistants.
HUDWAY was listed among "Top 10 Most Innovative Companies of 2016 in the Automotive Sector" by Fast Company, alongside Tesla Motors and Ford.
Contact
Svetlana Stepanova
Public Relations

sstepanova@hudway.co
www.hudway.co/sight
+49 17631145025 (Berlin)