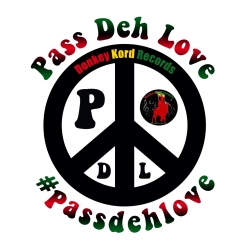 New York, NY, June 15, 2018 --(
PR.com
)-- Donkey Kord Records and Lion Heart Productions joined forces back in 2015; together they launched The Return Of The Kutchie Project. This project is a Virgin Islands Artist only compilation Album. In conjunction they decided this album would be a Tribute to Sly Dunbar and Robbie Shakespeare, the original creators of this great music. Also acknowledging the Mighty Diamonds, Musical Youths, with recognition to the first vocalist on the original, rhythm U Brown.
This album is a keepsake for all reggae lovers and lovers of the original Pass The Kutichie on the left hand side. FYI, it may interest you to know that one of the artists decided to do somewhat of a parity to the original song the parity is called Pass Deh Love (with chorus Pass Deh Love on the right hand side) from a song of love to a song of praise and motivation to a tribute song and a song of youthful uplifting and motivation to a cry to end youth murder.
Unlike the original Kutchie this album, this album is not about marijuana, it's all Roots & Culture going back to the foundation of the Roots Reggae, the gospel of our hearts. Pass Deh Love became the cornerstone to the now present charity/ nonprofit organization, which centers it's primary charitable deeds to young children. Mentoring, motivating, teaching, loving and protecting them is top priority. These music festivals with other fundraisers Pass Deh Love hosts during the year allows them to raise funds and awareness for their efforts and goals, to purchase properties in various communities where they aim to set up Pass Deh Love centers. There, Pass Deh Love will provide after school programs to academically challenged children, helping those who aspire to attain a college education and/or a career in the arts. One child at a time, one community at a time, from state to state until Pass Deh Love brings the awareness of this need to this great nation. The Virgin Islands will host one of the first Caribbean chapters. Donkey Kord Records and Lion Heart Productions has created an Artist Alliance with Virgin Islands artists, know and unknown. This network of artists will open their prospects and pave a pathway to nationwide and international exposure. For this, Pass Deh Love credits their PR team in the New York Tri-State area and in the Virgin Islands.
Music is the key to open many doors, join hands with Pass Deh Love as they open yet another door on Saturday, September 01, 2018 Labor Day weekend. Tell a friend, a brother and a sister, tell everyone. Remember charity starts at home; it's a family affair.
Pass Deh Love Virgin Islands Reggae Fest: Save the date!
Visit us at www.passdehlove.com