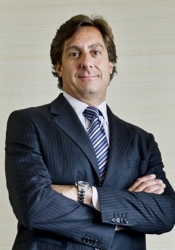 New York, NY, June 26, 2018 --(
PR.com
)-- In yet another landmark victory for the Napoli Shkolnik team, Judge Jerry Garguilo brushed aside a procedural motion and allowed the fight for fair compensation to go on.
Paul J. Napoli is Co-Lead Counsel in the New York Opioid Cost Recovery Litigation. "The result itself was not too surprising," he remarked. "Judges rarely dismiss cases at this early stage unless there is an astonishing lack of evidence. But Judge Gargulio's thoughtful analysis was a very pleasant surprise. He sided with us on almost every major point. So, this ruling is a blueprint for victory in this complex case."
Napoli said, "Typically, defendants try to settle these cases shortly after an unsuccessful motion to dismiss. Such a resolution is preferable to the expense of discovery and the uncertainty of trial. So, at this point in the opioid litigation, the plaintiffs hold most of the cards."
The Issues Decided
"In their motion to dismiss, the half-dozen defendants tried an innovative strategy. Typically, defendants attempt to find one or two weak spots in the plaintiff's case. But this time, the defendants threw every possible argument in front of the judge, hoping that at least one would find traction," according to Napoli.
To obtain fair compensation for the government units that they represent, the plaintiffs used an innovative strategy of their own. Rather than challenge opioid painkillers based on their safety, the plaintiffs essentially argued that the manufacturers allegedly deceptively marketed these drugs. Allegedly, this multi-prong campaign included "seminars" and other such events, which according to Napoli, allegedly "misrepresented - even trivialized - the dangers associated with the long-term use of such medications. In contrast to the defendants' gambit, the plaintiffs' well-thought-out strategy is working."
For example, the defendants first argued that federal law preempted the deceptive marketing claims. Once the Food and Drug Administration approved these drugs, a state cannot second-guess that decision, directly or indirectly. But Judge Gargulio observed that medicine approval and drug marketing are two different things. Moreover, there is a longstanding rule that the Constitution's Supremacy Clause does not affect a state's police powers.
Furthermore, Judge Gargulio determined that there was more than enough evidence to move forward on all the plaintiffs' substantive claims of deceptive marketing.
Regarding General Business Law Section 349, a plaintiff need only establish a material misstatement and damages. Napoli alleges there are plenty of facts which at least suggest that such things happened. At this point, such as showing is all that's necessary.
"Since no discovery has taken place yet, judges do not yet expect plaintiffs to make convincing cases. A prima facie (preliminary) claim for relief is enough. The facts that come out during discovery will flesh out these claims. Discovery activities usually include deposition and extensive document requests," says Napoli.
"Our case is strong now and it will be even stronger later," Paul J. Napoli concluded. "We were already quite confident. Now, we are looking forward to our day in court with even more anticipation than before."
About Napoli Shkolnik, PLLC:
Napoli Shkolnik is a New York-based law firm representing personal injury victims from offices across the country. Our experienced attorneys focus exclusively on negligence law, especially defamation, environmental torts, and other serious injury cases. We do not charge any upfront legal fees to our clients. Learn more at
https://www.napolilaw.com/
.
Paul J. Napoli
Napoli Shkolnik PLLC
(212) 397-1000
PNapoli@NapoliLaw.com