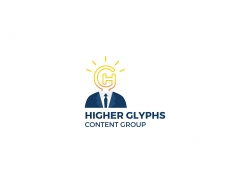 Little Rock, AR, June 22, 2018 --(
PR.com
)-- Friendship Public Charter School publicly explained on Thursday its rationale behind a headline-making "difficult" decision: to withdraw its request to open a Little Rock school a year early. In its explanation, the nationally-applauded school makes clear its unyielding commitment to act in the best interest of children and families.
This comes one day after Friendship informed the Arkansas Department of Education it would go back to the original plan for opening the Friendship Aspire Academy Little Rock in 2019.
Friendship explained that its decision is intentional. It will allow the school to deliberately plan and execute its proven methods toward a world class education in the Arkansas capital.
"We simply want to make sure we provide the absolute best educational experience to the children and families of Little Rock," said Joe Harris, Chief Operating Officer and National Executive Director of Friendship Education Foundation.
Harris continued: "Friendship Little Rock is not going anywhere. This decision simply guarantees we will be far more accessible - to parents, city officials, state regulators, and others - over the next year. It allows us the space to execute some exciting engagements with kids and families. And, most importantly, this decision aligns with our mission: to provide a top-notch education that's focused not on rushed timelines, deadlines and superfluous needs but on the needs of the children and parents.
"We stand by our belief that we are the best option for the parents of Little Rock. So our decision will ensure we have even more time to prop up a school that makes this very clear."
Aspire Academy Little Rock was previously approved to open its doors to students in 2019. But in April, Friendship asked state education officials for permission to open a year early, in August 2018, at the school located at 3615 W. 25th Street. This after another charter school operator abandoned plans to open the school this summer. In May, the Arkansas Department of Education's Charter Advisory Panel recommended the approval of Friendship's request. Yet, last week, the state Board unexpectedly decided to reopen deliberations over the matter.
On Wednesday, Friendship notified Education Commissioner Johnny Key it would revert back to the plan for the 2019 opening.
"This decision, while difficult, comes as a direct result of the Arkansas Board of Education's recent decision to reopen deliberations at this late point and potentially reverse ADE Charter Advisory Panel's recommendation approving our early school opening," Friendship Aspire Arkansas Founding Chairman Donald L. Hense wrote. "Given the burden of evidence required to review, and the time that has been lost in this process, we do not believe it to be in the best interest of the children and families of Little Rock to rush our school opening."
"We now eagerly await our 2019-2020 school opening," Hense added.
Harris explained that Friendship is highly respectful of the approval process and the Arkansas Board's role. He added that allowing more time for the school opening also allows Friendship more time to thoughtfully respond to all questions raised by the Board and others.
"We are being 100% transparent about our decision, the reasoning behind it and our intentions," Harris said. "We have hired school leaders and staff, executed a high-level school awareness media campaign, we've held a number of community engagement events, and we've devoted tremendous financial resources to this project.
"Our comprehensive activities thus far have only proven our commitment to Arkansas."
About Friendship Aspire Academy Little Rock
Friendship Aspire Academy Little Rock's mission is to provide a world-class education that motivates students to achieve high academic standards, enjoy learning and develop as ethical, literate, well-rounded and self-sufficient citizens. The school seeks to fulfill this mission by providing students a high quality, liberal arts education focused on the academic and life skills needed to be successful in college and beyond.
About Friendship Public Charter School
Beginning with just two locations in 1998, Friendship Public Charter School now spans over 15 campuses, including online, for students in grades Pre-K3 to 12. The organization's rigorous curriculum, exemplary instruction, resource-rich forums and total commitment to student advancement have made Friendship one of the nation's top charter systems. Due to over 20 years of experience guiding students to and through higher education, Friendship has developed one of the most comprehensive roadmaps for student success anywhere.