BlitzPredict's World Cup Success, Wimbledon Launch
Success of BlitzPredict's World Cup Prediction Model Sets Stage for Launch of Wimbledon Analytics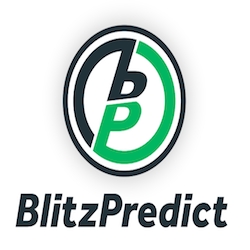 Las Vegas, NV, June 30, 2018 --(
PR.com
)--
BlitzPredict
, a blockchain-powered sports information aggregator with a focus on sports betting markets, has posted a 29-19 record for a 60% success rate in World Cup competition to date based on its analytics model. The Las Vegas-based company also has an MLB prediction model with a 58% success rate (37-27 through 64 plays), and announced today that it will launch its platform for professional tennis on June 30, in time for Wimbledon.
The 60% success rate in World Cup is impressive given the limited data available on teams that only play once every four years. The model has been challenged by early matches where one team may either already be eliminated or set to move on, and motivation factors are impacted. In addition, over the first 48 matches, contests can end in a draw. Of BlitzPredict's 19 losses, eight were from draws. However, the model has correctly predicted 16 out of the 19 teams that have qualified for the knockout phase.
"There has been a lot of volatility in the early matches as teams with nothing to lose play teams with nothing to win," said Brett Richey, founder and CEO of BlitzPredict. "Once we get to the knockout phase, the effectiveness of our analytics will improve simply by eliminating the draw."
Providing advanced tools and analytics models for sports and esports bettors, BlitzPredict is the first to record predictions to the blockchain, time-stamped against true market odds, to provide a permanent, verifiable record of an expert's success. Blockchain technology allows BlitzPredict to verify the performance of the experts that it features, eliminating the risk of false claims, one of the biggest problems facing the online wagering industry.
Tennis will be live in the BlitzPredict platform prior to the start of Wimbledon, which begins Monday, July 2. The company plans to launch esports ahead of the Dota 2 International tournament in August and will reveal more about its upcoming NFL platform later this summer.
Users can access BlitzPredict's paid features with XBP, a native ERC20 cryptocurrency on the Ethereum platform, available at premier exchanges like Cryptopia, Bancor, Idex and HitBTC.
About BlitzPredict: BlitzPredict is a global platform that opens a new world of opportunity for sports bettors by making betting more efficient. Using smart contract tools and blockchain technology, users gain access to the best lines available in the market at the time of a bet. BlitzPredict offers access to advanced analytical models and a suite of customizable tools powered by smart contracts, including recording predictions to the blockchain, time-stamped against true market odds.
Media Contact: Brewer Owen, bowen@fwv-us.com, 919-602-7016
Contact
French West Vaughan
Brewer Owen
919-602-7016
fwv-us.com

Contact