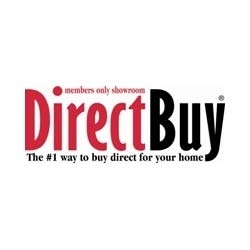 Syracuse, NY, March 11, 2008 --(
PR.com
)-- DirectBuy, the leading members-only showroom and home design center that offers merchandise at manufacturer-direct prices, is proud to announce that its Syracuse, N.Y., location ranked in the top five for the company's customer service ratings for 2007.
The ratings are based on the results of surveys of DirectBuy members across North America conducted by Leo J. Shapiro and Associates, an independent market research firm based in Chicago. DirectBuy members were contacted by phone and asked about their overall satisfaction with their DirectBuy experience. Additionally, they were asked to rate their local showroom on various customer service benchmarks, such as the centers' selection of products and professionalism of staff members.
"The survey is a valuable diagnostic tool to gauge the company's strengths, as well as to pinpoint opportunities for improvement," said DirectBuy Vice President of Customer Service Margaret Griggs. "Becoming a top Customer Service Rating Center in the DirectBuy network isn't something that service teams can do overnight, but rather, requires ongoing effort from the center."
DirectBuy of Syracuse
franchisees Michael and Sarah Fass believe that their entire service team deserves credit for creating a showroom atmosphere where members not only find unparalleled savings on brand-name merchandise, but also experience incredible customer service. Since opening their franchise in February of 2006, Michael, Sarah, and their employees have gone above and beyond to keep their members happy, whether it means coming in on a day off to unpack merchandise or personally driving to a member's home to assemble furniture.
"As owners, there's nothing we won't do for our members," says Sarah. "We demonstrate that outstanding customer service is our collective responsibility. The entire team follows our example and has pride in this showroom."
To reward the Syracuse franchise for its outstanding service rating, DirectBuy invited the service staff from the showroom to the Fairmont Mayakoba in Riviera Maya, Mexico, for the company's annual Summit conference, a gathering of top sales and service performers. In addition, the franchise was recognized at the company's 2007 International Sales & Service Conference in Orlando.
About DirectBuy
For more than 36 years, DirectBuy has been showing thousands of consumers unparalleled ways to save as they shop for virtually everything for in and around their homes – from
furniture
,
carpet
and flooring, and custom window treatments, to
kitchen cabinets
, bath cabinets and fixtures, appliances and much, much more.
DirectBuy enables members to purchase most every product offering from several hundred manufacturers and their authorized suppliers at more than 150 showrooms across North America. To request a "Free Insider's Guide to Buying Direct" and a Visitor's Pass to learn more about the superior value and benefits of DirectBuy membership, visit
www.DirectBuy.com
or
www.DirectBuyCares.com
###