Actress and New York Times Best-Selling Author, Karen Duffy, to be a Focal Point and Consulting Producer for Documentary "Balancing the Pain Scale"
The film will detail the lives of people living with chronic pain and explore alternative treatments for pain management.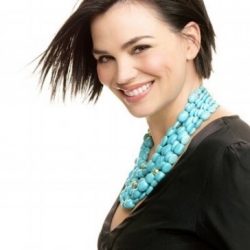 Los Angeles, CA, July 11, 2018 --(
PR.com
)-- A new documentary will combine the talents of author and actress Karen Duffy, two-time Emmy and seven-time Telly Award winning filmmaker Yellow Dog Productions and author, advocate and Interim CEO of U.S. Pain Foundation Nicole Hemmenway. In "Balancing the Pain Scale," Duffy and Hemmenway, along with other chronic pain patients, will retrace their inspiring relationships with chronic pain as they reveal treatments and therapies ultimately finding balance.
Duffy says, "I think a great way of dealing with a chronic illness is finding a purpose and a way to keep yourself amused." Duffy, Author of "Backbone: Living with Chronic Pain without Turning into One" and former MTV VJ, Revlon model and actress has managed to live life fully despite chronic sarcoidosis, an inflammatory disease primarily affecting her brain.
After hearing Duffy's account on Puck Soup – a hockey-focused podcast – fellow hockey parent Marv Turner of Yellow Dog Productions approached Duffy about being involved with the film. "I immediately agreed to be a part of this film," said Duffy. "I believe there is a way for pain patients to find a meaningful life and purpose while managing chronic illness. Opioids are just one option. This film is so important and will present insight that will help others with chronic pain have hope."
Hemmenway, author of, "No, It Is NOT In My Head: The Journey of a Chronic Pain Survivor from Wheelchair to Marathon," was diagnosed with complex regional pain syndrome (CRPS), a debilitating neurological disorder in her teens. She says, "Too often during my own journey with pain, I felt alone, misunderstood and unheard. I felt as if others were belittling and mocking my health when I desperately wanted validation. I believe that no one should have to face the darkness alone."
"Everyone will be inspired by the courage and perseverance these two women – and others portrayed in the film – have demonstrated throughout their lives while staying positive. I'm hopeful that their approach to better living will provide viewers tangible ways to look beyond the pill bottle," says filmmaker Turner. Netflix distribution plans are underway along with targeted film festivals across the United States and Canada.
"Balancing the Pain Scale" features inspiring people living with chronic pain. It shares their individual journeys from opioids to alternatives and reveals how their choices and struggles impact their daily life in profound ways. From New York to California and in-between, "Balancing the Pain Scale" depicts the ups and downs of pain management and highlights complementary therapies to provide solace and hope for more than 100 million Americans living with chronic pain.
Financial contributions towards the making of the film are tax deductible. Learn more at
www.balancingthepainscale.com
.
About Yellow Dog Productions (www.yellowdogproductions.net)
Yellow Dog Productions is a two-time Emmy and seven-time Telly Award Winning production company based in Madison, Wisconsin with over 23 years of award winning video production throughout the world.
About U.S. Pain Foundation (www.uspainfoundation.org)
The mission of U.S. Pain Foundation is to educate, connect, inform and empower those living with pain while also advocating on behalf of the entire pain community.
Contact
Yellow Dog Productions
Mary Zinn
608-999-1458
www.yellowdogproductions.net

Contact