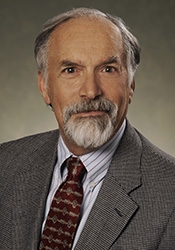 Aurora, CO, August 01, 2018 --(
PR.com
)-- HCA/HealthONE's The Medical Center of Aurora (TMCA) announced that Andrew Cohen, MD, a board-certified electrophysiologist with Aurora Denver Cardiology Associates, successfully performed the hospital's first WATCHMAN Left Atrial Appendage Closure (LAAC) Implant procedure. TMCA is one of only ten hospitals in Colorado to offer patients with non-valvular atrial fibrillation (AF) an alternative to long-term warfarin medication with the newly approved device.
"The Medical Center of Aurora has a long history of excellence in our Heart Rhythm program," said Dan Miller, President and CEO of The Medical Center of Aurora and Spalding Rehabilitation Hospital. "We have Rocky Mountain Heart Rhythm Institute and physicians who have always been on the leading edge of medical technology, providing our patients with new options for treating many serious health issues such as Atrial Fibrillation. The WATCHMAN Implant is now one of the groundbreaking options we are able to offer."
Over 2.5 million American adults have Atrial Fibrillation, which causes a rapid or irregular heartbeat. AF is the most common cardiac arrhythmia and significantly increases an individual's risk of having a stroke. The increased risk of stroke occurs because AF can cause blood to pool and form clots. The blood clots can then break loose and travel in the bloodstream to the brain, lungs, and other parts of the body.
For patients with AF who have reason to seek a non-drug alternative, WATCHMAN is a relatively new implant alternative to reduce their risk of AF-related stroke. The implant works by closing off an area of the heart called the left atrial appendage (LAA) to keep harmful blood clots from the LAA from entering the blood stream and potentially causing a stroke. By closing off the appendage with the WATCHMAN device, the risk of stroke is significantly reduced and the need for long-term blood thinners can be eliminated.
"I am excited that The Medical Center of Aurora is now offering this breakthrough stroke risk reduction option for our patients with non-valvular AF," said Dr. Cohen. "This technology gives us a treatment option for patients with atrial fibrillation, who have had bleeding issues due to the long term use of warfarin or other blood thinners, to discontinue these medications."
Implanting the WATCHMAN device is a one-time procedure that usually lasts about an hour. Following the procedure, patients typically need to stay in the hospital for 24 hours.
About The Medical Center of Aurora
The Medical Center of Aurora, the first community hospital in the Denver Metro area to receive two-time Magnet designation for nursing excellence by the American Nurses Credentialing Center (ANCC), is a 346-bed acute care hospital located in Aurora, Colorado. The Medical Center of Aurora is comprised of six campuses in Aurora and Centennial, Colo., including the South Campus, located at Interstate 225 and Mississippi, the North Campus Behavioral Health and Wellness Center, Centennial Medical Plaza, Saddle Rock ER, Spalding Rehabilitation Hospital, Spalding Rehabilitation at P/SL, and a medical office building at Green Valley Ranch. The South Campus facility is a Level II Trauma Center with Primary Stroke Certification and Chest Pain Center accreditation, and has an affiliation with Rocky Mountain Hospital for Children. The Medical Center of Aurora received "A" grades from The Leapfrog Group (Fall 2015, Fall 2016, Spring 2017, Fall 2017), was Colorado's only hospital to receive the Leapfrog Top General Hospital designation two years in a row (2016, 2017), and was recognized as the #4 hospital in the Denver metro area and the #4 hospital in Colorado by U.S. News & World Report (2014-2015, 2017-2018). The Medical Center of Aurora and its affiliated campuses are part of the HealthONE System. Learn more at AuroraMed.com.
About Boston Scientific
Boston Scientific is a worldwide developer, manufacturer and marketer of medical devices that are used in a broad range of interventional medical specialties. For more information, please visit: www.bostonscientific.com.