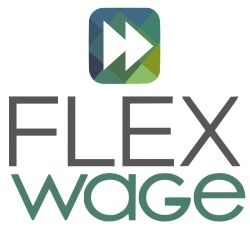 San Diego, CA, August 22, 2018 --(
PR.com
)-- PayCardPros, Inc. announced today that it has contracted with FlexWage Solutions, LLC. to market and sell the FlexWage ​OnDemand Pay and Pay Card solutions.​ ​The FlexWage OnDemand Pay platform is regarded as one of the most innovative and important employer benefits available today.
"We were introduced to the FlexWage ​OnDemand Pay​ solution and immediately recognized its importance to our payroll and benefits customers," said Len Pitzalis, President of PayCardPros, Inc. Mr. Pitzalis added: "One of our driving factors for entering the payroll card business was to put an end to predatory practices against wage earners. FlexWage's OnDemand Pay and Pay Card solutions are a significant step toward helping wage earners avoid debt traps such as bank overdrafts and exorbitant short-term lending fees."
Chris Suppa, Senior Vice President of Business Development at FlexWage Solutions, is responsible for engaging new partners and clients globally. "PayCardPros, Inc. has the depth of knowledge in payroll and human resources that we look for in a partner. They have a ready client base that can realize immediate benefit from our OnDemand Pay and payroll card solutions," added Mr. Suppa.
FlexWage is the leading provider of financially responsible short-term liquidity for employees. Its corporate headquarters are in Mountainside, NJ. They have a Western Regional Office in Scottsdale Arizona. In 2010, FlexWage developed and patented the only non-loan cash flow acceleration solution available today.
PayCardPros, Inc. is based in Vista California and has more than 15 years experience as producers and consultants in the payroll card and employee benefits industries. Their commitment to producing products that are beneficial to both employers and wage earners has contributed to their longevity and success.