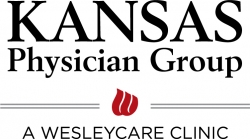 Wichita, KS, August 29, 2018 --(
PR.com
)-- The Kansas Physician Group is happy to announce the addition of two prominent cardiovascular physicians to the staff; Mark Bowles, MD and Gregory Boxberger, MD.
Dr. Gregory Boxberger specializes in cardiology, general cardiology and interventional cardiology. Dr. Boxberger is a Kansas native. He graduated from Wichita State University and earned his medical degree from the University Of Kansas School Of Medicine. He completed his residency at the University of Texas in San Antonio. Dr. Boxberger completed his fellowship training at the University of Pittsburgh.
He is board certified in Cardiovascular Disease, Internal Medicine and Interventional Cardiology. He's been practicing in Wichita since 1984.
Dr. Mark Bowles specializes in cardiology and gastroenterology. Dr. Bowles earned his medical degree from the University of Arkansas For Health Science where he also completed his residency. He is fellowship trained at St. Luke's Mid-American Heart Institute.
He is board certified in Cardiology, Cardiovascular Disease, Critical Care Medicine, Gastroenterology, Internal Medicine and Interventional Cardiology. Dr. Bowles is also certified as a registered physician in vascular interpretation. He's been caring for patients in Wichita since 1987.
Both physicians bring years of experience to the practice, joining a team of physicians ready to take care of all the health needs in the Wichita community. The full array of services includes:
- Cardiac Medicine, including Electrophysiology
-Internal Medicine
-Endocrinology
-Sleep Medicine
-Asthma
Kansas Physician Group is located at 2600 N Woodlawn Blvd, Wichita, KS 67220. It is a multi-specialty care office providing high-quality and affordable cardiovascular care, internal medicine and primary care. Kansas Physician Group also offers cardiovascular care outside of Wichita in Arkansas City, Dodge City, Eureka, Hutchinson, Osbourne and Winfield, Kansas. Proudly offering high quality care to rural communities.
kansasphysiciangroup.com/
(316)260-1690
Kansas Physician Group is affiliated with the Hospital Corporation of America (HCA) Physician Services Group and Wesley Healthcare in Wichita, Kansas.