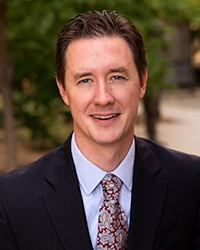 Aurora, CO, September 08, 2018 --(
PR.com
)-- HCA Healthcare has announced the appointment of Dan Miller as Chief Executive Officer of Methodist Hospital and Methodist Children's Hospital located in San Antonio, Texas. Miller, currently the President and CEO at HCA/HealthONE's The Medical Center of Aurora (TMCA) and Spalding Rehabilitation Hospital, will assume his new role on October 1, 2018.
In Miller's new role at Methodist Hospital and Methodist Children's Hospital, he will oversee a 1,014-bed hospital campus. Methodist Hospital serves as a regional referral center for all of South Texas, and is HCA Healthcare's largest facility. Methodist Children's Hospital was the first dedicated pediatric hospital in San Antonio, and has become one of the largest providers of pediatric bone marrow transplants, advanced cardiovascular services, neurology services, orthopedic services, and oncology services for pediatric populations.
"I am greatly humbled to have been offered the opportunity to lead an organization like Methodist Hospital and Methodist Children's Hospital," says Miller. "Methodist and Methodist Children's serve a regional population and are known for providing high quality and highly specialized care in south Texas. I look forward to working with the phenomenal employees and physicians at these facilities and feel privileged to join an organization that is dedicated to their Mission of serving humanity to honor God by providing exceptional and cost-effective healthcare, accessible to all."
Miller joined The Medical Center of Aurora in October 2015 and has achieved tremendous success during his time as the organization's leader. Miller established a strategic plan and vision that has led TMCA to become one of the fastest growing hospitals, based on market share, in the Denver market, a position they have held for the past 18 months. Miller also executed a physician recruitment strategy and successfully signed dozens of new physicians in three years, included physicians in ten specialties that were new to the hospital.
During his tenure, Miller also orchestrated major capital investments, including an expansion of the adolescent unit at TMCA's Behavioral Health and Wellness Center, and a planned expansion for the Center's adult and geriatric units. The Center also plans to open a new unit to accommodate pediatric patients as young as four years old.
The Medical Center of Aurora received numerous accolades under Miller's leadership. The facility received a Five Star rating from the Centers for Medicare and Medicaid Services (CMS), was named a Top General Hospital by The Leapfrog Group, and was recognized as a Best Regional Hospital by U.S. News and World Report. Additionally, employee engagement at the facility increased by 7% and physician satisfaction reached the 90th percentile.
Miller has been with HCA since 2003 and prior to his time at TMCA he served as Chief Operating Officer at Swedish Medical Center from 2011 to 2015. At Swedish he oversaw a number of prominent campus improvement projects including OR renovations, the addition of two new floors, a Women's expansion, and a new Neuroscience facility. He was also instrumental in the development of a new burn center at the facility.
Miller earned a Bachelor of Science in Human and Organizational Development from Vanderbilt University and a Master of Science in Health Administration from Virginia Commonwealth University. He and his wife, Rachel, have two children.
About The Medical Center of Aurora
The Medical Center of Aurora, the first community hospital in the Denver Metro area to receive two-time Magnet designation for nursing excellence by the American Nurses Credentialing Center (ANCC), is a 446-bed acute care hospital located in Aurora, Colorado. The Medical Center of Aurora is comprised of six campuses in Aurora and Centennial, Colo., including the South Campus, located at Interstate 225 and Mississippi, the North Campus Behavioral Health and Wellness Center, Centennial Medical Plaza, Saddle Rock ER, Spalding Rehabilitation Hospital, Spalding Rehabilitation at P/SL, and a medical office building at Green Valley Ranch. The South Campus facility is a Level II Trauma Center with Primary Stroke Certification and Chest Pain Center accreditation, and has an affiliation with Rocky Mountain Hospital for Children as well as the Sarah Cannon Cancer Institute. The Medical Center of Aurora received 'A' grades from The Leapfrog Group (Fall 2015, Fall 2016, Spring 2017, Fall 2017, Spring 2018), was Colorado's only hospital to receive the Leapfrog Top General Hospital designation two years in a row (2016, 2017), and was recognized as a Best Regional Hospital by U.S. News & World Report (2014-2015, 2017-2018, 2018-2019). The Medical Center of Aurora and its affiliated campuses are part of the HealthONE System. Learn more at AuroraMed.com.