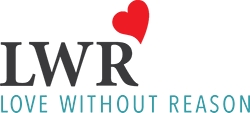 Atlanta, GA, September 12, 2018 --(
PR.com
)-- Get ready for an exciting night of Fashion, Food and Fun at the SHINE fashion show on Saturday evening, October 6, 2018 at 6PM. The Infinite Energy Center (6400 Sugarloaf Pkwy, Duluth, GA 30097) will be rocking with the Afro-Indian themed fashion show featuring designers from Atlanta to Africa. Tickets are $25, registration is open at www.lovewithoutreason.org under the Events tab.
The SHINE fashion show is an event that benefits the Chattanooga-based nonprofit, Love Without Reason (LWR). Love Without Reason is active in the fight to end human trafficking, and serves three different vulnerable populations. Children born with craniofacial birth defects are at high risk for being sold into human trafficking networks. Women rescued from the red-light districts of Mumbai are at risk for revictimization if they are not able to sustain themselves with a steady income. The children of these women who are raised in the brothels are at risk for continuing the cycle of slavery, simply by living in the brothels.
Love Without Reason has partnered with hospitals in Zimbabwe and in India to provide nearly 500 surgeries for children and adults born with craniofacial birth defects, such as cleft lip, cleft palate, ankylosis, or micrognathia. These lives will never be the same again. Yet, in Zimbabwe alone, there is a five-year backlog of children waiting for their surgery. With your help, LWR will continue the work until the backlog disappears.