Los Angeles Crips and Bloods Consolidate Under a Newly Formed Corporate Structure
In efforts to deter any further senseless loss of life, both gangs have placed value judgment on their cultural equity and joined forces.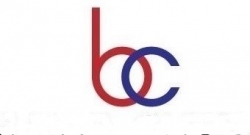 Los Angeles, CA, September 12, 2018 --(
PR.com
)-- The Crips and Bloods gang, now Crips LLC and Bloods LLC, both holding companies of their new socially conscious brand, Blood Cuzz'ns, today announced its never before attempt to shine up a sullied reputation by repurposing their organization. Structured with pre-paid legal services, bylaws and a newly nationwide membership database, they've conjoined in lowering the crime rate under this corporately structured resolution.
"From banging to branding is par the course of cultural evolution. It's right alongside the technology (ride sharing) that has given way for our 15-year-old daughters to jump in and out of cars everyday being driven by complete strangers and is definitely in stride with the government's war on drugs (marijuana) that sent many of these guys away to prison for a very long time, that now is not only legal but also encouraged. With the brands cultural equity in place, it's sure to set a trend and may soon become as American as apple pie, which is a definite game changer," said Bryanna Jenkins, Chief Operating Officer for Blood Cuzz'ns.
According to reports, as of September 2017, the murder rate in Los Angeles was at the lowest it's reached since 1966, so low that it has been accredited partly to the consolidation along with efforts of another gang intervention. As the rate of crime drops and lives are valued by independence, jobs, organization, real goals, priorities and opportunity extra ordinary things will happen.
Blood Cuzz'ns was founded 2009 in Los Angeles, California. Hailed by socially conscious leaders, Blood Cuzz'ns is a for profit organization with dualism of a modern day 2.0 gang intervention program that provides an organizational structure, the hierarchy of corporate culture. With brand expansion in tech, clothing, home décor, furs and spirits, crime will no longer be the operational currency of Bloods and Crips.
Contact
Crips LLC
Christine Hargrove
323-825-9300
bloodcuzzns.com

Contact