Vesalio Initiates Full Commercial Launch of NeVa at ESMINT Congress
Vesalio Initiates Full Commercial Launch of NeVa at ESMINT Congress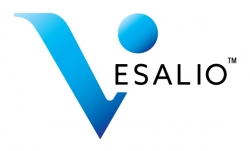 Nashville, TN, September 12, 2018 --(
PR.com
)-- Vesalio announces it has initiated the full commercial European launch of its NeVa neurothrombectomy platform at the 10th annual congress of the European Society of Minimally Invasive Neurological Therapy (September 6-8, Nice, France). Vesalio's proprietary flow model was utilized to simulate the navigation and deployment of NeVa's Drop Zone and Smart Marker technology. Joined by several of its key European distributors, the Vesalio management team presented the unique NeVa stroke treatment product line to a record physician member attendance.
"We are delighted that NeVa's distinct design and promise of first pass success with all clots types attracted the interest we anticipated. We now look forward to repeating this performance at the upcoming SLICE congress and continuing to build a strong base of clinician supporters," remarked Diane Demet Tangun, VP, Market Development.
"We were elated to observe the motivation of our sales partners in promoting NeVa's unique feature set and positive early clinical results to world-renowned endovascular physicians. With the successful conclusion of our controlled launch in the EU, Vesalio will now expand the number of NeVa centers in Europe while commencing the establishment of our distributor network in the Asia-Pacific, MEA and Americas Regions," commented William von Brendel, VP International Business.
About Vesalio, LLC.
Founded in 2013, Vesalio is a privately held medical device company focused on driving innovation in emergency stroke intervention. The Company's proprietary NeVa™ platform was designed to improve first pass success with all clot types, including hard and organized cots which elude other neurothrombectomy devices.
For further information, visit
www.vesalio.com
or email
info@vesalio.com
. NeVa trademarks and patents are the property of Vesalio.
Contact
Vesalio
William von Brendel
858-335-5790
www.vesalio.com

Contact