cliexa-RA Implementation in Colorado Arthritis Center: A Case Study of Quadruple Aim Impacts
cliexa® partners with the Colorado Arthritis Center to identify how screening and monitoring of Rheumatoid Arthritis patients through a customized electronic platform, cliexa-RA, impacts clinical efficiency.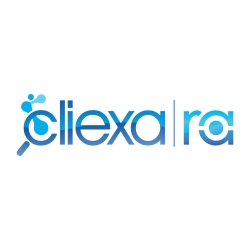 Denver, CO, September 21, 2018 --(
PR.com
)-- cliexa, Inc., which offers a suite of mobile platforms for chronic disease management, has partnered with Colorado Arthritis Center to conduct a case study on the effectiveness of their mobile platform for Rheumatoid Arthritis, cliexa-RA, and its impact on patient experience, physician experience, cost of care, and population health based on the Institute for Healthcare Improvement's quadruple aim.
The cliexa-RA platform was utilized on tablets at the Colorado Arthritis Center over a six-month period with time stamp and patient satisfaction data collected on 300 patients, who were asked to complete a 16-question intake form allowing them to score their ability to complete daily tasks using the Rapid 3 scoring system, and a six-question patient engagement survey.
Patient experience and physician engagement had immediate positive impacts from the implementation of cliexa-RA. Cost of care opportunities exist in both time savings and annual Medicare reporting costs. Population health opportunities exist in the collection of patient data, increasing informed decision making by physicians, as well as in the potential for future RA research using this data. After the case study, cliexa implemented into Colorado Arthritis Center's clinical processes with full integration with Greenway Health electronic medical records system. Services were recently expanded to include remote patient monitoring for rheumatology patients.
Dr. Robert Spencer, Director of Clinical Research at the Colorado Arthritis Center, says, "The cliexa platform makes electronic health records and documentation more efficient."
About Colorado Arthritis Center
Founded in 1987, Colorado Arthritis Center specializes in the diagnosis and treatment of a wide range of autoimmune and inflammatory diseases including rheumatoid arthritis, psoriatic arthritis, lupus, vasculitis, and many other conditions. They also treat many non-inflammatory musculoskeletal conditions including osteoarthritis and soft tissue conditions, and we specialize in the diagnosis and management of osteoporosis. They pride themselves with providing exceptional patient care using the most up to date diagnostic and therapeutic options available.
Learn more about Colorado Arthritis Center at www.coloradoarthritiscenter.com
About cliexa
The mobile platform technology developed by cliexa enables patients to track their chronic disease activity by quantifying symptoms using scientifically-proven and clinically-validated scoring models. cliexa delivers quantified disease activity and medication adherence through patient-reported outcomes through real-time integration to electronic medical records, which streamline processes and increase efficiency in population health management. cliexa-RA was selected as one of the
top nineteen Rheumatoid Arthritis applications
according to NIH research and rated one of the "
Best Rheumatoid Arthritis Apps of 2018
" by Healthline.
Access the full cliexa-RA Case Study at
www.cliexa.com/cliexa-ra-case-study
/
Learn more about cliexa at
www.cliexa.com
Contact
cliexa
Jeffrey Mutchnik
847-767-9719
www.cliexa.com

Contact