Bill Webb of RT New Day to Explore Professional Liability Risks and Exposures at AGC Annual Conference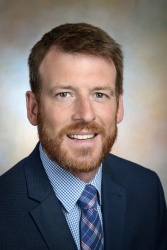 Hamilton, NJ, October 05, 2018 --(
PR.com
)-- Bill Webb, Assistant Vice President in the National Environmental and Construction Professional Liability Practice, will explore the landscape of construction professional liability risk at the Associated General Contractors (AGC) California 2018 Annual Conference to be held October 24 – 27 at the Resort at Squaw Creek in Olympic Valley, California. During the session titled, "Don't Be the Last One to Find Out: Identifying Risk and Professional Liability," Webb will discuss the potential liability for contractors working within traditional and alternative project delivery methods as well as the methods available to protect against costly errors and omissions.
"The rules are changing along with the shift to design/build methodologies," explains Webb. "Contractors are taking on greater responsibilities in this new environment. Beyond that, there are still firms that don't fully understand the inherent exposure under traditional delivery forms. Our research has shown that over half of all contractor professional liability claims arise from errors in construction management, while nearly a quarter relate to vicarious liability.
"This session will review today's construction landscape and the changes generating the latest wave of exposures. The faster pace of construction, use of technology, rise of design/build project delivery methods, and the inclusion of more stringent contractual language have all combined to further blur the lines between traditional contractor activities and current professional service practices. As a result, enhanced coverage forms such as those offered by today's Contractors Professional Liability (CPrL) and Contractors Pollution Liability (CPL) policies are consistently replacing Commercial General Liability (CGL) as the preferred products for protecting contractors against economic loss and professional service errors."
Webb specializes in the strategic development of customized Architects & Engineers (A&E), Owners Protective Professional Indemnity (OPPI), and CPrL coverage forms based on his in-depth market knowledge and 20-year relationship with leading professional liability insurers.
For more information on the AGC California 2018 Annual Conference please visit https://imis.agc-ca.org/iMIS/conference/ or contact Bill Webb at 609.528.3906 or bill.webb@rtspecialty.com.
About R-T Specialty, LLC
RT New Day, a division of R-T Specialty, LLC, is a specialty resource for agents and brokers, assisting them and their clients find appropriate, high-quality environmental and construction-related professional liability insurance coverages. RT New Day offers agents and brokers single-point access to an ample portfolio of products and services provided by the nation's largest environmental and professional liability insurance providers. In California: R-T Specialty Insurance Services, LLC License #0G97516. For more information please visit newday.rtspecialty.com or call 609-298-3516.
Contact
RT New Day
William Chelak
732-541-2971

Contact