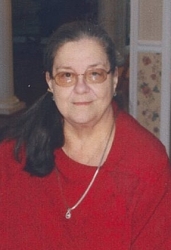 Crossville, TN, November 02, 2018 --(
PR.com
)-- Ruby H. Hernandez of Crossville, Tennessee has been recognized as a Professional of the Year for 2018 by Strathmore's Who's Who Worldwide for her outstanding contributions and achievements for almost 40 years in the educational arena.
About Ruby H. Hernandez
Ruby H. Hernandez has 36 years experience in education. She is a 3rd grade Teacher and Mentor for Crossville Elementary School in Crossville, Tennessee. She teaches all 3rd grade core curriculum. She also serves as a Teacher Mentor for new teachers.
Mrs. Hernandez serves on the Cumberland County Textbook Selection Committee, the Cumberland County Absentee Counting Board and is the County 3rd grade Chairperson. She created the 3rd grade cursive writing program for Cumberland County and serves on the committee for the new principal.
Born on March 17, 1950 in Monterey, Tennessee, Ruby obtained a B.S. in 1972 and a M.S. in 1975 from Middle Tennessee State University. She obtained her Ed.S. from Tennessee Tech in 1981 and is a Certified Elementary Counselor since 1975. She was awarded Cumberland County Teacher of the Year (1-4) in 1985. Mrs. Hernandez is a Past President of Delta Kappa Gamma, Xi State Chapter. She is affiliated with the Cumberland County Education System, the National Education Association and the Tennessee Education Association.
Mrs. Hernandez is an expert within third grade curriculum and standards. She enjoys serving on a variety of committees to better the school. Being a mentor to younger teachers ensures a new generation of teachers learns from someone who truly loves her job and wants to pass that love of education on to others. She exemplifies what it means to be a teacher.
Ruby married William on October 19, 2002. In her spare time, she enjoys cross stitching, reading and her Kindle.
For further information, contact
www.ccschools.k12tn.net/?DivisionID=17066
.
About Strathmore's Who's Who Worldwide
Strathmore's Who's Who Worldwide is an international advertising, networking and publishing company based in Farmingdale, New York. They are proud to be able to satisfy their clients and continue to have repeat clientele due to their longevity and pride in their products and services. The Owners strive to connect business professionals to enhance their contact base and networking capabilities so they can get the acknowledgment and publicity within their industries and beyond. The Strathmore family has been providing these valuable services for over two decades. They target executives and professionals in all industries to be featured in their publication and on-line directory. Industries include business, law, education, healthcare and medicine, fine arts, IT, government, science, real estate, entertainment and many more accomplished fields. Professional profiles are listed in an annual hardcover journal and in a detailed, searchable database on the website www.strww.com.