Upright Labs Brings New Technology Solutions to Resale Industry
Upright Labs debuts 2 new products for the resale industry with a focus to improve supply chain management, inventory management, and e-commerce distribution.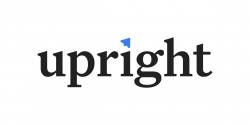 Washington, DC, October 24, 2018 --(
PR.com
)-- Upright Labs, a D.C. based e-commerce technology company, announced today the public launch of their debut products, Upright Lister and Upright Local. Established in 2017, Upright labs is committed to innovative software solutions to support the secondhand reseller industry's unique supply chain and e-commerce efforts.
Upright Lister solves a problem that faces resellers with the increasing number of marketplaces to list their unique items and the lack of tools to do so efficiently and consistently. With Upright Lister, resellers have been able to decrease their listing times by up to 75%, while also distributing their products to various e-commerce marketplaces in just one click.
Upright Local solves a similar problem resellers have with large, pickup only inventory that traditionally struggles to sell and takes up vital room on the display floor. Upright Local enables resale stores to better market their large, in-store pickup only items by facilitating pictures and listing all from a mobile app. Upright Local increases resale stores' revenue on items that typically are not listed online, while also leveraging the online shopper to drive in-store traffic.
During the last year, Upright Labs developed Lister and Local alongside partner Goodwill regions, the largest secondhand reseller in the USA, to solve the increasing difficulties facing e-commerce operations. With their 20 plus years experience in the reseller industry, Upright Labs is acutely aware that software solutions available to resellers do not meet to the demands or fit into the workflows of these organizations. Resale companies have inventory to sell online but lack streamlined supply chain processes and software. Upright Labs has the knowledge and resources to change this. Working closely with Goodwill regions in Indiana, Florida, and California for the last year, Upright Labs creates a better experience for employees and increases the likelihood of an item selling by efficiently listing across multiple marketplaces.
To date, over 250,000 items have been listed and over $7 million in sales have been generated from listings created through Upright Labs software.
"We believe Upright Lister and Upright Local can change the operations for secondhand resellers and save them time by consistently and efficiently listing their great inventory online," says CEO, David Engle. Engle first delved into the resale industry during college by buying secondhand items by the ton and reselling them himself online. "I lacked an efficient way to list items. Over the years, that has evolved into a full product suite which we spent the last year testing alongside a handful of Goodwill regions to improve and fit their enterprise needs. I am very proud of what we have built and the impact our software is making as we watch the number of listings and items sold increase daily."
Kevin Martin, Head of E-Commerce and Fulfillment for Goodwill South Florida, and an early adopter of both products added "Upright Lister is extremely simple to use and incredibly effective. The ability to customize templates for our staff based on categories has increased our listing efficiency. Upright Local is proving to be an invaluable tool to drive more foot traffic to our stores. Upright Local gives us the ability to reach customers that might not otherwise go to a store, add additional sales, and also gain new donors."
Upright Lister and Local are already used by a number of Goodwill regions listing thousands of items per day with additional reseller organizations expressing interest ahead of the launch. With the public launch, Upright Labs hopes to expand their customer base within the secondhand resale industry and continue to provide targeted solutions for the resell industry and their unique supply chain and problems.
About:
Upright Labs (www.UprightLabs.com) helps retail stores navigate their e-commerce journey through innovative technology solutions. Upright Labs works with retailers to create efficient operations from beginning to end. Along with Upright Consulting services, Upright Labs offers Upright Lister and Upright Local software solutions to drive multi-channel sales for your e-commerce operations and to drive traffic into your store locations.
Contact
Upright Labs
Max Weiner
240-899-4239
uprightlabs.com

Contact