Professional Sports Offers Lessons for Healthcare in Creating Raving Fans
Keynote at Oliver Wyman Health Redefined Event to Explore How Data-Driven Consumer Insights Drive Better Customer Experience While Improving the Bottom Line.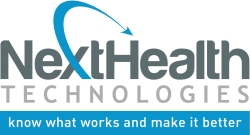 Denver, CO, October 29, 2018 --(
PR.com
)-- Eric Grossman, CEO of NextHealth, and Jessica Gelman, CEO of Kraft Analytics Group, which serves colleges and several professional sports franchises, including the New England Patriots and the Philadelphia Sixers, will be keynoting a discussion on analytic driven consumer engagement.
The session is featured at the Oliver Wyman Health Innovation Summit. The keynote asks, "Have you ever seen someone with a tattoo of a healthcare logo?" It draws a parallel between healthcare and professional sports, which is the ultimate consumer industry.
Winning the game requires skill and practice. Winning in the business of sports requires objective strategy, flawless execution and tapping data to deliver insights to impact consumer behavior. Building and monetizing loyalty from the stands to the smartphone (and everywhere in between) requires a holistic view of the consumer well beyond their interactions with the team. Similarly, in healthcare, lowering total cost of care requires understanding how consumers behave during the majority of their lives when they're not receiving care. Can healthcare organizations create true fans like the best sports teams do?
"Sports is a data-centric industry," said Gelman. "That data provides insights to better serve sports fans. We understand what draws new customers to games, keeps them engaged on non-game days and retains longstanding season ticket members. Sports engages fans across so many mediums, including online, digital, social, mobile, phone and direct mail. Our mission is to help sports and entertainment companies reach their fans at the right time with the right opportunity based on their interests. Understanding the customer and nuances of an organization's business breeds more loyalty and better revenue-generation."
"Professional Sports has proven that analytics can create a sustainable competitive advantage. Healthcare leaders will want to take notes on Jessica's lessons learned and successes in the industry's journey to create a culture of measurement," said Eric Grossman.
For more information on this signature event, visit: https://www.oliverwyman.com/our-expertise/events/2018/nov/owhic-2018.html
About KAGR (Kraft Analytics Group)
KAGR (Kraft Analytics Group) is a technology and services company focused on data management, advanced analytics and strategic consulting in the sports and entertainment industry. The KAGR team brings over 15 years of expertise and now powers clients across the major U.S sports leagues and college athletics. Whether leveraging our proprietary technology platform or partnering with our consulting services team, KAGR helps organizations use data to understand their customers, business operations and drive their bottom line.
About NextHealth Technologies
Go beyond insights to Know What Works™. NextHealth's analytics platform measures and optimizes health plans' clinical and consumer program spend to drive faster and better business decisions, reduced costs and improved outcomes. Our intuitive and automated SaaS solution utilizes scientifically rigorous methodologies and standardized processes, enabling a culture of measurement. NextHealth's platform scales to improve any existing program and is deployed with expert services to develop and optimize new programs such as ER reduction, closure of gaps in care, chronic disease state management and more. NextHealth's platform currently serves over 30 million members for enterprise healthcare clients. For more information, visit nexthealthtechnologies.com or follow NextHealth on Twitter @nexthealthtech.
For media inquiries:
Christine Viera
NextHealth Technologies
cviera@nexthealthtechnologies.com
Contact
NextHealth Technologies
Christine Viera
720-575-6494
nexthealthtechnologies.com

Contact