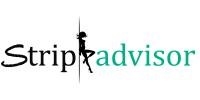 Las Vegas, NV, November 07, 2018 --(
PR.com
)-- Las Vegas is proud to announce the launch of
Strip Advisor
. Debuting in the heart of Sin City and reaching across the globe to Los Angeles, Houston, Miami, New York City, Denver, Atlanta, London and Canada.
Strip Advisor works directly with strip clubs and male revues from all over the world with the mission of connecting their clients to the live adult entertainment venues of their choice. Whether it's for a bachelor party, bachelorette party, or just a night of adult excitement, Strip Advisor aims to be the world's best guide on the journey through the realm of live adult entertainment.
Spokesmodel | Brand Ambassador
Strip Advisor is looking for a professional brand ambassador/spokesmodel who can represent their brand effectively, launching as a global search engine for strip clubs around the world.
The objective is to find a female-spokesmodel (21+) locally, nationally, or internationally within the adult entertainment industry to become the company's brand ambassador/spokesmodel. The ideal candidate should be beautiful inside and out, be able to project a positive public image for the company, have a social media presence, and be comfortable to liaise with the media. She should also have an ability to conduct interviews, help set up public appearances, and appear in promotional videos and pictures.
"Our unique relationship with adult entertainment venues nationwide allows us to provide our clients unbeatable deals on cover charges, transportation, and club packages. You're not going to find better prices or a reservation system that is easier to use than ours." – Lianne Heck, Founder of Strip Advisor
Strip Advisor proudly invites all qualified applicants to become a part of the team.
Interviews will be held on Thursday, November 15th, 2018 from 2pm-5pm PST
Address: 1515 East Tropicana Ave #710, Las Vegas, NV 89119.
Come camera-ready. Interviews will be filmed for a reality TV pilot.
Anyone interested in the position but unable appear in person should contact Strip Advisor about setting up a video interview.
About Strip Advisor
Strip Advisor eases the stress and intimidation of club-hopping by providing their clients with important information about each club's drink deals, admission fees, hours of operation, age requirements, food and drink services, and last but not least, free transportation to and from the venues.
Partygoers who order packages through Strip Advisor are able to enjoy topless or fully nude female strip clubs and/or male revues. Prices vary depending on the package of choice. Custom options to suit anyone's individual request and personal needs are also available. Guests must be at least 21 years of age.
For more information call 702-344-0021 or visit
https://stripadvisorvegas.com/
Twitter
/
Facebook
/
Instagram
.
Media Contact: Lianne Heck – Strip Advisor | Alex Kaiser – Highroad Entertainment |
PR@stripadvisorvegas.com