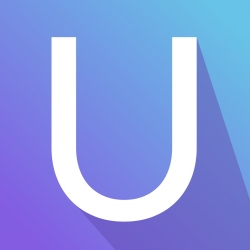 San Francisco, CA, November 27, 2018 --(
PR.com
)-- In response to the increase in gun violence in the US, Ultimatum, Inc. has launched a
new initiative which allows Americans to take real action to end mass shootings
. People decide whether there should be an increased focus on gun control legislation or improving the mental health care system and take action by making a donation to a nonprofit every time there is a mass shooting.
According to the Gun Violence Archive, there have been 320 mass shootings in 2018 - almost 1 per day on average. "Finding solutions to end mass shootings is controversial, but we want to empower people to take meaningful action. If we, as a country, continue to be apathetic, nothing will change, so we want everyone to know they can make a difference," says CEO Matthew McCabe.
The initiative features two nonprofits, the Everytown for Gun Safety Support Fund and the National Alliance on Mental Illness (NAMI). Everytown believes that respecting the Second Amendment does not have to be at odds with gun safety. Through their research and advocacy work at the grassroots level, Everytown supports the passage of common sense gun laws to help prevent gun violence and save lives.
NAMI works to destigmatize mental health illnesses and improve access to preventative care and treatment. A report by the American Psychological Association notes the importance of improving our mental health care system: "Although it is important to recognize that most people suffering from a mental illness are not dangerous, for those persons at risk for violence due to mental illness, suicidal thoughts, or feelings of desperation, mental health treatment can often prevent gun violence." This reinforces the need for improving access to mental health care as well as creating supportive communities for those suffering from mental illnesses.
To learn more about Ultimatum, Inc.'s initiative, visit: https://www.yourultimatum.com/end-mass-shootings
Nonprofit Links and References
Everytown for Gun Safety Support Fund: https://everytownresearch.org
National Alliance on Mental Illness: https://www.nami.org/
Gun Violence Archive: https://www.gunviolencearchive.org
American Psychological Association report: https://www.apa.org/pubs/info/reports/gun-violence-prevention.aspx
About Ultimatum
Ultimatum (https://beta.yourultimatum.com) is a website that empowers people to take action on the issues they care about and support of nonprofits at the same time. Community support is activated in real-time in response to events including social media activity, news, and offline events.
Ultimatum is operated out of San Francisco, California. The company was cofounded by Matthew McCabe and Steve Regester. They are entrepreneurs who bring over 25 years of experience from companies including Amazon, Whole Foods Market, and Lookout Mobile Security. Their advisors specialize in growing startups, fundraising platforms for nonprofits, product management, and social media marketing.
For all PR inquiries, please contact media@yourultimatum.com