PopularCBDBrands.com Announces the Best CBD Oils of 2018-2019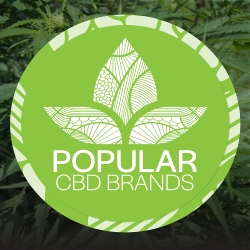 Austin, TX, December 12, 2018 --(
PR.com
)--
PopTheCBD.com
, the pioneering site that publishes unrivaled rankings based on advanced data science/machine learning modeling methods, has released it's yearly update ranking of the "The Best CBD Oils." The ranking is available at:
https://popularcbdbrands.com/best-cbd-oils/
As the demand has increased in the CBD oil market over the past 12 months the need for a trusted and reliable 3rd party resource has also emerged to help consumers determine which CBD oil products they should choose. As a result, Popular CBD Brands has emerged as one of the most reliable and trusted 3rd party resources in the CBD/Hemp industry.
"We want to ensure we're providing our readers with valuable and current information. New companies are popping up weekly which means it's getting harder to determine which companies truly have a quality product. This is where we step in and provide clarity and credibility for our loyal and beloved community," states Tim McComsey, owner of TRYM Fitness and Managing Partner at Popular CBD Brands.
"There is a lot of misleading information out there about CBD oil," commented Tim McComsey, NASM Certified Personal Trainer and Registered Dietitian. "We have analyzed over a terabyte of data and thoroughly tested the top products from over 100 industry leading CBD brands...our in-depth data driven analysis has concluded that these companies currently have the best CBD products on the market."
The methodology for their rankings included but was not limited to input from specialists in the market, a thorough analysis of customer testimonials, and hands on testing with the best CBD oil brands on the market today. These oils have been assessed based on a range of factors, such as Effectiveness, Quality Control, Value (cost per mg), Trustworthiness (business transparency).
Contact
Strategic Data Science, LLC
Tim McComsey
484-881-1702
https://popularcbdbrands.com/best-cbd-oils/

Contact