Cline Jewelers Selected as Newest Member of the Preferred Jewelers International™ Exclusive, Nationwide Network
Edmonds, Washington-based Jewelry Retailer now offers its customers "Experiences that last a Lifetime™"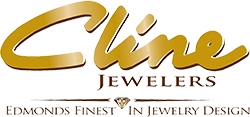 Edmonds, WA, December 13, 2018 --(
PR.com
)-- Since 1980, Cline Jewelers has been one of the most trusted jewelry stores in the Edmonds region. Cline Jewelers has grown with the community from a small store, to a full-service jeweler with an extensive collection of major brands and custom jewelry design services. Generations of families have chosen Cline Jewelers as their trusted partner for brilliant diamonds, beautiful fine jewelry, custom engagement rings, and expert jewelry repairs. But beyond what Cline Jewelers has to offer in beautiful jewelry, they are also committed to making every customer feel at home in their relaxed, casual atmosphere.
​​​In a world where mass production and volume retail is the norm, many people settle for cookie-cutter jewelry. But at Cline Jewelers, customers can choose styles that have been hand selected for their unique tastes. In fact, Cline Jewelers always keeps individual customers in mind during buying trips, and may select something just for you. Customers can always be assured to receive a level of personal service from Cline Jewelers that the will never get from a chain store.
Buying jewelry is all about trust, and Cline Jewelers takes pride in serving its customers above and beyond a traditional shopping experience. Now, as a member of Preferred Jewelers International™, they can also offer the Free Preferred Lifetime Nationwide Warranty. Adding the Preferred mission of "Experiences that last a Lifetime™," is easy for Cline Jewelers, as they have been doing that for years.
Being selected as one of the newest members of Preferred, Cline Jewelers has joined an elite, international network of independent retail jewelers who are dedicated to providing excellence in service, support and value. As part of that network, Cline Jewelers is now offering the Preferred Lifetime Nationwide Warranty, which is included, when applicable, in customer's purchases at no additional charge.
The Preferred Warranty fully guarantees workmanship and materials on customer purchases. If service is required, the guest would simply go to a Preferred Jeweler and it will be repaired and serviced at no charge. The Lifetime Nationwide Warranty program also includes the replacement of any missing diamonds up to 0.20 ctw.
With the addition of the Free Preferred Lifetime Nationwide Warranty, customers of Cline Jewelers have the benefit of nationwide protection, assurance and trust for all their fine jewelry purchases.
For more information about Cline Jewelers, and the Preferred Lifetime Nationwide Warranty Program, please call (425) 673-9090 or visit the Cline Jewelers website at: https://www.clinejewelers.com/
Contact
Preferred Jewelers International
Preferred Headquarters
888-998-8874
PreferredJewelersInternational.com

Contact