Mobile Specs for Injection Molding Now Includes Complete Supplier Data Sheets for More Than 20,000 Plastic Materials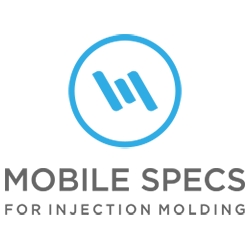 Laramie, WY, December 14, 2018 --(
PR.com
)-- MobileSpecs LLC is happy to announce the availability of complete supplier plastic material data sheets on its website and mobile app. The addition of supplier data sheets compliment key injection molding data points and processing notes currently available on the site and in the app for more than 20,000 products.
"The people that rely on Mobile Specs for Injection Molding told us how to make our services better for them. We listened, then we acted by brewing up some solutions to the major problems we saw in the industry, starting with adding supplier data sheets," said Doug Kenik, Managing Director for MobileSpecs LLC. "We're eager to hear from our users about this significant improvement, and we're excited about the next two announcements that we'll be making in January and February 2019."
The information in the app and on the website is continuously updated by the MobileSpecs LLC engineering team. To view Mobile Specs online or download the free app, visit
mobilespecs.com
.
About MobileSpecs LLC
MobileSpecs LLC provides free mobile and web-based applications that include data for 20,000 commercially available plastic materials from 100 resin suppliers.
mobilespecs.com
Contact
Mobile Specs
Doug Kenik
307-460-7655
https://www.mobilespecs.com

Contact
Multimedia
Word version of press release