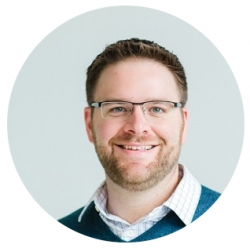 Minneapolis, MN, December 17, 2018 --(
PR.com
)-- The rise of data as a critical component of an organization's strategy and execution has led to the need for more data-capable employees. Gartner suggests that 80% of organizations will initiate a "data literacy" competency development program by 2020.
Beyond the Data
is on a mission to develop fundamental data literacy skills to organizations and business professionals through online, team-based education programs. To help accelerate this mission, Beyond the Data has announced that Matt Jesser will join the company as Co-Founder and Data Coach.
Matt has been pushing the boundaries of data and analytics for over 12 years. His passion is in coaching and mentoring people to harness data to deliver greater insights for their organizations, while helping them advance their own careers. Matt has shown his talents and leadership for driving data culture change at Fortune 500 companies like Target and Supervalu.
"We are thrilled that Matt is joining the team. He brings significant thought leadership to our education offerings, and will bring deep expertise to the students he coaches," said Founder, Dave Mathias. "This will allow us to accelerate the important work we're doing."
As a co-founder of Beyond the Data, Matt will grow the business while working individually with students to help them round our their skills and apply data to their day-to-day jobs.
About Beyond the Data
Beyond the Data is on a mission to provide fundamental data literacy skills to organizations and business professionals. Through innovative online programs that offer human-centered approaches to learning, including one-on-one coaching, and team-based projects, we help Product Managers, HR Specialists, Finance Directors, and Sales teams do their jobs better through data.