"PBL," an Innovative Tool Assuring Quality Medical Education by Khalid A. Bin Abdulrahman from Oasis Publishers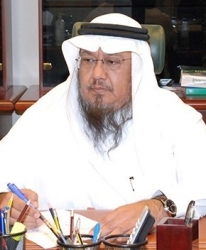 New York, NY, December 19, 2018 --(
PR.com
)-- The WHO estimates a global shortage of 4.3 million physicians, attendants, and other health care professionals, with a significantly low percentage of physicians in Saudi, particularly in its private health sector.
These shortfalls in clinical professionals are continually contributing towards a substantial increase in cost of as well as wait times for treatment, and a lower quality of care.
In order to explore the opportunities and overcome challenges for healthcare initiatives, a sub-committee headed by "Khalid A Bin Abdulrahman," Professor of Family Medicine and Medical Education, Al Imam Mohammad Ibn Saud Islamic University, Riyadh, Kingdom of Saudi Arabia had been set up. In the committee, the current status of medical education in the Kingdom and the latest breakthrough technologies that can have a positive impact on access to care through direct investment and ownership in health care clinics and service facilities has been presented.
Khalid Bin Abdulrahman in his research letter:
Steps towards establishing a new medical college in the Kingdom of Saudi Arabia: an insight into medical education in the Kingdom
, also reviewed the latest proprietary clinical protocols that have been extensively published which modify the complex environments and bring about tremendous advantages in diminishing the devastating symptoms of clinical disorders.
Having identified the increasing demand for problem-solving abilities for the purpose of recognizing the patient and society's needs, Khalid Bin Abdulrahman highlighted the health needs to have been accomplished by implementing a more student-centric approach, employing flexible educational curriculum as well as problem-based learning (PBL). He brings into light the strategic way of accomplishing educational goals via PBL that allows students to assimilate basic science into solution of clinical problems and ultimately serve better future to the patient.
PBL in Saudi Arabia was first adopted in 2001 by Qassim medical school, followed by several medical colleges exerting efforts to explore their own curricula.
18 years since the call for reform of medical curricula in Saudi Arabia took place in 2000; Professor Khalid Bin Abdulrahman now made abreast of an innovative and integrated student-centered curriculum – "PBL" which is thinkable of achieving diverse goals including, 1.) Harmonizing the teaching of different disciplines in basic sciences; 2.) Understanding the clinical concepts and principles; 3.) Providing early medical exposure; and 4.) Improving clinical skills & knowledge
Further exhibiting the issues and challenges faced by students who were taught in traditional teacher-assisted classrooms, were found to have confined contribution and performance in the PBL during Phase I. The PBL process in medical school is found to be most demanding in its initial phase mainly due to weak group dynamics and no "spoon-feeding" from professors. To deal with the issue, Khalid Bin Abdulrahman emphasizes upon the significance of training & orientation workshop for the students to cross over the road from traditional method to innovative, integrated PBL approach.
Additionally, recommending on excellent design and implementation of a specific educational program for each community, he suggests that operating an excellent PBL program necessitates well-trained tutors who are dedicated to this model of curricula.
Although appropriate academic staff is recruited in medical colleges, some of them have limited experiences in PBL or came from conventional medical schools. This limitation, therefore, illustrates the need for development of extensive training workshops on the PBL process to ensure its successful execution and prepare faculty to tackle the challenges of learning and teaching processes to boost the basics of educational planning, advisory methods and students' analysis with priority on integration.
Therefore, Khalid emphasizes that priority in particular should be given to recruitment of medical education experts as well as creating a PBL training curriculum for faculty which is inclusive of a session on scenario writing.
Bin Abdulrahman came to the conclusion that incorporation of a PBL program in medical colleges is somewhat challenging and needs ample efforts to obtain the desired educational outcomes. The need is to consider each factor while dealing with PBL approach in order to reach the set goals. Professor Bin Abdulrahman says: addition of skilled and experienced tutors for appropriate implementation and facilitation of PBL are of imperative need rather than increasing the number of establishments of medical colleges. In addition, improvement in the criteria of PBL evaluation tool is needed to provide unbiased measures and avoid evaluation variation between students.
He further emphasized the need to keep continuing the faculty training programs in medical colleges for a better-quality program that can be set up worldwide for the efficacious treatments of certain clinical disorders, such as: acute cases of anxiety, depression; concussions, post-traumatic stress; and other forms of traumatic injury, including severe disorders of consciousness.
Contact
Oasis Publishers
Khalid A. Bin Abdulrahman
+1-646-751-8810
www.oasispub.org

Contact