Free App, dinely, Gets You Massive Discounts at Restaurants You're Already Going to
Book your restaurant reservation through the dinely app and get a significant percentage off top Miami restaurants for free. You don't even need a coupon.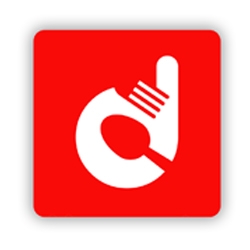 Miami, FL, December 20, 2018 --(
PR.com
)-- Gone are the days of paying for coupons. dinely, a restaurant discount application announced its official launch in Miami available for iOS and Android.
dinely features over 40 restaurants in the Miami area giving offers up to 50% off the entire restaurant bill, including alcohol, just by booking through its platform at absolutely no cost.
Download dinely on
iOS or Android here
.
The two best parts for the user besides it being free? You don't even have to show a coupon. And the discounts cover your entire bill. That means drinks, meals, appetizers, and desserts are all included in your percentage off which ranges from 10-50%.
dinely looks to solve the issue of restaurant down times by giving time-based discounts to its users. During these times restaurants still have overhead, employees and bills to pay. That's where dinely comes in to fill those seats by giving exclusive discounts to users.
"Our mission is for our member restaurants to have all of their tables filled, at all times, whilst providing the diners with the same experience as a full paying restaurant patron by removing coupons and restrictions," said Reza Rahbaran, CEO and co-founder of dinely.
How to get your free discounts
dinely is available for download on the
iOS and Android app stores
starting in December 2018.
After download, the reservation process is simple.
1. Find your restaurant based on time, location, cuisine, price, or discount.
2. Select your date and time and number of guests on the reservation.
3. Click reserve, and you're all set.
Once your reservation is set, all that's needed is to check-in at the restaurant with the name on your dinely reservation and the discount is automatically applied to your bill at the end of your meal.
The app features a sleek design to make your reservation process a breeze. With an easy search functionality showing available tables and discounts around you, a map view to see what's closest, and upfront pricing and details from the restaurants...no small print with up-front restrictions (if any).
Once your reservation is set, you can easily share your discount with friends, family, and any other food lovers.
"Dining out in Miami has become a luxury. By making this application as easy as possible for individuals to make reservations, we can impact a lot of people's wallets," noted co-founder, Georg Gruber.
Gone is the fight between going out and saving money, with dinely you can do both.
About dinely
dinely has been a passion project for its two co-founders, Reza Rahbaran and Georg Gruber since 2017. For 18 months, the dinely tech team have been building the best application for users and restaurants alike that can solve two problems at the same time. The first being restaurant down times where revenue and profits drop. The second, lowering the cost of restaurant meals in large metropolitan areas. With the dinely platform, users and restaurants both win. dinely is currently launching its iOS and Android app in the Miami area and looking to expand quickly to large US Markets in 2019.
To learn more about dinely or to join the dining revolution, visit:
https://dinely.app
Contact
dinely
Evan Laird
305-209-6763
https://dinely.app
Chief Marketing Officer

Contact