Sergei Tokarev: 90 Libraries in Ukraine Received Books from Lucky Labs in January
In January 2019, 850 copies of popular science books for teenagers from the charity project, LuckyBooks replenished the funds of children's libraries throughout Ukraine. This was announced by the project initiator, international investor and founder of the IT company Lucky Labs, Sergei Tokarev.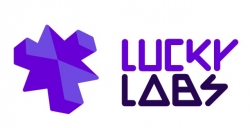 Kyiv, Ukraine, January 24, 2019 --(
PR.com
)-- According to Tokarev, libraries received Ukrainian-language books published by LuckyBooks in 2017-2018, including "Tesla and the Machine on Space Energy" by Luka Novelli, "Girling Up" by Mayim Bialik, "#WHATISMATH" by Kuzko Kuziakin, "The Summer in the DNA Length" by Alina Shtefan and "A Brief History of Technologies, or How to Understand Your Gadget" by Andriy Tuzhykov.
"In 2017, when we were just starting the project, we worked with several libraries in Eastern Ukraine. And today there are more than 200 children's libraries cooperating with the project in all regions of Ukraine," says Sergei Tokarev. "We timed the latest distribution to the New Year and Christmas holidays.
"90 libraries in Kherson, Kharkiv, Donetsk, Odesa, Zaporizhzhya and Dnipropetrovsk regions received books."
The initiators of the project note that the main objective of LuckyBooks is the publication and distribution of popular science literature for teenagers in the Ukrainian language.
"Unfortunately, such literature for this age group in Ukraine does not suffice. We decided to fill this gap on our own. On the one hand, the project is engaged in publishing translated children's bestsellers in the non-fiction genre. On the other hand, the project constantly looks for talented Ukrainian authors and helps them convey their thoughts and ideas to teenagers," says Sergei Tokarev.
In 2018 alone, the LuckyBooks project visited 9 book exhibitions in the Ukraine and abroad, became the general partner of the children's program at "Book Arsenal" exhibition and distributed more than 5,000 books in libraries and boarding schools in the Ukraine.
Lucky Labs develops software products for marketing, gaming and financial industries. The company's portfolio includes more than 100 mobile and desktop applications. The company sells its products on the western market and in Asian countries. Today, 950 people work in the Ukrainian offices of Lucky Labs. According to DOU rating, Lucky Labs is also among the 20 largest Ukrainian IT companies.
Contact
Lucky Labs
Sergey Koval
+38 098 5352612
https://www.lucky-labs.com/

Contact