ALPCO Announces January 2019 Young Investigator Award Recipient of Its Diabetes Research Travel Grant
ALPCO awards its January 2019 Diabetes Research Travel Grant to Lisa Volpatti at Massachusetts Institute of Technology.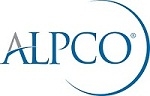 Salem, NH, February 05, 2019 --(
PR.com
)-- ALPCO, a leading producer of research and clinical immunoassays, announced the latest recipient of its Young Investigator Award, the Diabetes Travel Grant. The grant was created to help advance progressive diabetes and obesity research by graduate students, postdoctoral fellows, and early stage investigators. The program seeks to stimulate and reward research applicable to the investigation and potential development of diabetes and obesity treatments, therapies and/or innovations.
The award, featuring the Diabetes Research Travel Grant, was presented to Lisa Volpatti from Massachusetts Institute of Technology.
Ms. Volpatti's work with microgel encapsulated nanoparticles for glucose-responsive insulin delivery has the potential to better mimic the function of a healthy pancreas and limit the occurrence of hypoglycemic events. Her development of biomaterial systems is a significant advancement in the precise regulation of blood sugar levels for the treatment of diabetes.
"ALPCO's Young Investigator Award continues to recognize and reward exceptional investigators working to innovate diabetes research," explains ALPCO's president, Sean Conley. "We found Ms. Volpatti's work aligned with future methods of insulin therapies and improving quality of life for people living with this challenging disease."
Visit alpco.com to learn more about Ms. Volpatti's research, as well as ALPCO's Young Investigator Award program and the
Diabetes Research Travel Grant
.
About ALPCO
American Laboratory Products Company (ALPCO) was founded in 1991 as an importer and distributor of immunoassay-based products for the North American life science markets. The company has since grown into a premier channel representing over 60 collaborating partners from around the globe. Today, ALPCO offers a wide range of testing solutions, providing scientists and healthcare professionals with vital tools for advancing research and improving quality of care.
Contact
ALPCO
Christiann Cailouette
1-800-592-5726
www.alpco.com

Contact