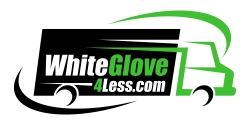 Las Vegas, NV, February 10, 2019 --(
PR.com
)-- The Furniture Chamber of Commerce and WhiteGlove4Less, LLC revealed today that Christopher Toney has been appointed CEO.
Larry Kozin, CEO of the Furniture Chamber of Commerce and parent company, NewEconomyMarketingGroup, Inc., states, "We are honored to have Chris heading up the WhiteGlove4Less, LLC. "As a company, we've surrounded ourselves with quality talented people that complement our business and has allowed us to experience tremendous growth and Chris has already proven to be an excellent leader!"
Upon receiving his Bachelor's degree from Florida Gulf Coast University, Chris began his career in the insurance industry helping the company grow substantially and eventually becoming the top insurance adviser in the entire nation for a period of time with one of the most nationally prestigious carriers.
With several successful years in the insurance industry, Chris and his family decided to step out of their comfort zone and moved to their dream location of Charlotte, NC to raise two beautiful children.
At only 27 years of age with his contagious passion and drive to succeed, Chris is determined to not only help thousands of furniture entrepreneurs and distribution centers save millions of dollars, but also help delivery drivers to have prosperous and efficient independent businesses.
Chris states, "I am thrilled with my promotion and as we continue to build our Leadership Team and Master Licenses, we are determined to begin offering the final mile services within the next 3-6 months in select markets and nationwide by 2020."
About WhiteGlove4Less, LLC
WhiteGlove4Less provides today's entrepreneur a vehicle to replace a full time income or create financial freedom by utilizing a simple, proven and successful business model.
Traditional trucking companies do not do a good job of delivering furniture direct to a consumer and the ones that do charge exorbitant fees. By leveraging Uber-like technology and recruiting independent drivers with their own vehicles, a disruption of the delivery industry is eminent.
About Furniture Chamber of Commerce
FCC is the premier buying group for Independent Furniture Entrepreneurs and bringing new blood into the industry. Unlike traditional Chambers of Commerce who charge upfront and annual dues, the Furniture Chamber only earns revenue by helping people make money and save money.
About NewEconomyMarketingGroup, Inc.
NEMG is the holding company that owns; WhiteGlove4Less, iDealFurniture, KozyFurniture, PerfectDreamer Mattress, KozyPatio, KozyArt, KozyHOME and many other companies currently in development. Larry Kozin started iDealFurniture in 1982 and has sold over 280 licenses nationwide.
For more information, contact:
WhiteGlove4Less, LLC
Larry Kozin
888-511-2337
info@WhiteGlove4Less.com