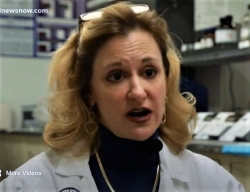 Norfolk, VA, February 13, 2019 --(
PR.com
)-- Sanyal Biotechnology LLC, a leading provider of contract research solutions for the life sciences and pharmaceutical industries, today announced that it has inked a deal with IQVIA's BuzzeoPDMA, Inc., a leading provider of DEA and FDA compliance services to companies engaged in pharmaceutical research and development. This relationship will provide Sanyal Biotechnology with a complete compliance management solution by gaining access to the deep knowledge and experience of the BuzzeoPDMA DEA Compliance team, which is staffed by experts including former DEA agents. Sanyal Bio was recently granted an extremely broad Schedule 1 Import License by the DEA for organic cannabis extracts containing cannabinoids such as THC (drug codes 7350 and 7370). The move to hire expertise in Compliance came as Sanyal Bio expects the renewal of its Import License and the issuance of several pending Schedule 1 licenses necessary for analytical laboratory/QC work, dose formulation and blinding of medications for clinical trials, and other legitimate scientific research activities.
"BuzzeoPDMA, which is owned by IQVIA, has provided specialized consulting and compliance services to a large number of pharmaceutical and healthcare customers, and has a strong reputation for quality and excellence," said Sanyal Bio CEO, Dr. Rebecca Caffrey. "This partnership is part of our strategy to maintain and grow our portfolio of Schedule 1 licenses necessary for importing and conducting scientific and medical research with cannabis derivatives, and will give our customers and investors the confidence that Sanyal Bio will remain 100% compliant with all Federal and State regulations while conducting this research." BuzzeoPDMA will provide Sanyal Bio support with Schedule 1 License verifications, DEA registrations and renewals, Schedule 1 Import permit paperwork, compliance with state laws regarding Import and distribution, and a general regulatory strategy framework.
Sanyal Bio's regulatory compliance team will be headed up by COO and co-founder Jonathon Marioneaux MS, who is an expert in domestic terrorism and security. BuzzeoPDMA's team will be headed up by Mr. Gary Glotz and Mr. Mark Caverly, who spent 30 years in the DEA and was Director of Diversion Control Division in his last 8 years of service prior to joining BuzzeoPDMA.