Shifts in Global Luxury Yacht Market Requires Brokers to Expand Services Range, Says Performance Yacht Brokerage
With an unprecedented increase in global luxury yacht demands, luxury yacht brokerages are evolving to offer a greater degree of accessibility to luxury yachts.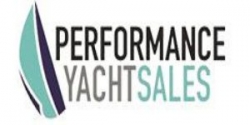 San Diego, CA, February 22, 2019 --(
PR.com
)-- Current market trends in the luxury yacht industry show an upward shift as the demand for luxury sea vessels increases globally. With a sudden surge in tourism, travel and adventure sports; many well renowned boatyards are reporting a strain on their available resources.
Performance Yacht Sales, a leading yacht dealership in the United Stated corroborates these claims and points out that interested sellers ought to capitalize on current market conditions. The company has worked in the industry for well over 10 years, the spokesperson for the company specifically referred to a demand spike in the United States.
When asked to elaborate, the spokesperson had this comment to offer:
"Yachts have traditionally been considered a luxury, but as time passes we find that shifts in the economic climate have demands reaching unprecedented levels. Whether this is a steady trend is yet to be seen, but one thing's for certain; if you're selling a yacht, there can be no better time for you to make good money off sales."
With this rise in demand, many yacht brokerages, PYS included, have begun offering financing and insurance schemes to cope with the rising demand. The change in market dynamic is transforming the nature of services offered by these companies.
In addition to connecting buyers and sellers of yachts or other vessels, yacht brokerages now also have connections to financial institutions which can facilitate yacht financing. To cater to the demands of the market, this is a new standard procedure that is increasing the access to yachts for a previously untapped market.
Whether or not these changes are permanent has yet to be seen, one thing is certain however, market shifts in the luxury yacht industry pose an interesting challenge to retailers which is giving rise to a new form of innovation. Performance Yacht Sales' expansion of sales services is testament to that fact.
About The Company
Performance Yacht Sales is a yacht broker company offering premium power and blue water cruising yachts for sale. Each yacht listed on their platform goes through a comprehensive quality check to ensure that the boats are in top condition and ready to tread the ocean waters.
Contact Details
Atlantic
Address: 222 Severn Avenue, Annapolis, MD, US, 21403
Contact Number: 410-268-7038
South East
Address: 2550 South Bayshore Dr., Coconut Grove, FL, US, 33133
Contact Number: 305-504-8714
West Coast
Address: 2720 Shelter Island Dr., San Diego, CA, US, 92106
Contact Number: 619.363.4010
Contact
Performance Yacht Sales
Alex James
305-504-8714
http://www.pysbrokerage.com

Contact