VOS Digital Media Group and Obsev Studios Partner to Deliver Millennial-Focused Food, Sports, Lifestyle and Entertainment Content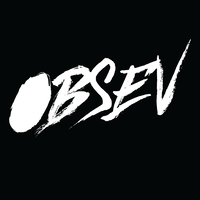 New York, NY, March 13, 2019 --(
PR.com
)-- VOS Digital Media Group has entered into a content distribution agreement with Obsev Studios. Obsev is a prolific digital media creator crafting premium content across verticals such as entertainment, sports, food, and more. As a video partner for hundreds of digital properties, VOS distributes digital video to hundreds of domains in the United States and Canada for web, mobile and OTT devices. Digital publishers from around the world will be able to access Obsev Studio's compelling content on their digital properties through VOS.
"Obsev Studios is the type of content creation partner that VOS loves to work with," stated Paul Feller, CEO of VOS Digital Media Group. "Obsev is crafting original, highly engaging video content across high-value verticals that include food, sports, lifestyle and entertainment content. Obsev's content resonates with a millennial audience, who comprise a growing portion of our publisher partner footprints. With channels dedicated to celebrities, star athletes, and pop culture, this is a major addition to the premium content available through the VOS Platform. This great content is further augmented by Obsev's content distribution savvy, and the thoughtful way that they partner with distributors like VOS."
"We've been learning and growing in the ever-evolving world of digital video distribution for over a decade," according to Raymond Attipa, Obsev Studios CEO. "We utilize social media, traditional media, and video sharing platforms to optimize content distribution - we know how to produce AND distribute quality video. This unique ability to match the right content with the right distribution method, such as through VOS Digital Media Group's platform, sets us apart from traditional studios and has led to Obsev video placement on over 20,000 platforms in 120 countries."
About VOS Digital Media Group
VOS is a global digital video exchange and technology platform providing a seamless process for bringing together content creators and media companies. We specialize in providing and maintaining content sales and sourcing scalability, reducing labor and editorial costs, eliminating errors in metadata assignment and extraction, and drastically decreasing the time to market for both video creators and buyers.
http://www.vosdmg.com
About Obsev
Obsev Studios is doing more than you've seen online in a way most haven't thought to innovate. An addictive, gotta have-it digital content platform that millennials crave, Obsev is innovating across current and emerging online distribution platforms and building an audience that's both engaged and loyal. It's an audience that puts internet on par with water and shelter. Entertainment. Sports. Food. Nerd Culture. Memes. Internet Idiocy.
*Hollyscoop: At Hollyscoop, we're obsessed with celebrities, TV, music, movies, and of course... Hollywood! We bring you the latest entertainment news and break down what's happening with the A-Listers everyone is obsessing over. Experience the red carpet with the Hollyscoop team and get our take on Hollywood's biggest stars.
*The Fumble: The Fumble is not your average sports brand. We cover everything they're afraid to show you on TV. From crazed fans, to game-day fights and what your favorite athletes are unto after hours, you'll find it here. We highlight history making plays and keep you informed with what's new in the world of sports. The Fumble is sports new for the super-fan who can't get enough.
*NerdWire: We're obsessed with literally everything at NerdWire. Nerd culture? We got it. Pop culture? We got it. Dirty cartoon jokes, anime babes, video games, comics, movies and TV shows. It's all in one place, and we'll do everything to make sure you're as obsessed as we are. Currently a standalone app on Roku.
*WTFood: WTFood is obsessed with over the top, in your face food. Whether its digging into the cheesiest nachos, devouring a mountainous chocolate cake all at once, or smashing the weirdest recipes into one huge Frankendish, WTFood is all about playing with your food. We bring you the best outrageous food content, the most delicious looking treats, and some snacks that will have you saying, "What the Food?"
Contact
VOS Digital Media Group
Tim Zahner
914.413.7044
www.vosdmg.com

Contact