My Custom Tailor & Bespoke Custom Suits and Shirts for Men and Women Stands Apart in Their Commitment to Equality and Environmental Conservation
My Custom Tailor's mission is to provide a custom tailoring alternative to ill-fitting, off-the-rack clothing for men and women. Company Motto: Provide excellent quality, superior customer service, expert workmanship, and great value.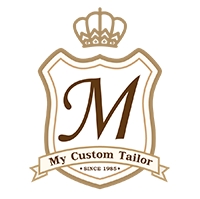 Washington, DC, April 01, 2019 --(
PR.com
)-- In an era where human rights violations are prevalent and so many companies are cutting corners to save on costs,
My Custom Tailor
is proud to honor their legacy of following international human rights, conservation, and production standards. Their factory operations strictly adhere to minimum working age laws, and any potentially dangerous jobs, i.e., working with sewing machines and needles, are only undertaken by workers over 30 years of age. As an Equal Opportunity Employer, My Custom Tailor does not discriminate in any form based on Age, Gender, Religion, Nationality, Ethnicity, Political Leanings and Sexual Lifestyle Orientation. They believe in equality for all human kind and in the Human Rights as outlined by United Nations Human Rights Council.
When looking for bespoke services, experience and integrity are paramount. My Custom Tailor has 3 generations of experience in creating Business and Formal wear for men and women. During this time, the Company has conscientiously deployed conservation measures to protect the Earth's natural resources so that future generations will inherit a safe and appealing environment. My Custom Tailor follows a policy of recycling wherever possible. Protecting our environment and conserving resources is a prime cultural priority in how
My Custom Tailor operates their workshops
and showrooms.
They follow international laws and norms, including:
Forced Labour 1930 (No.29)
Equal Remuneration Convention, 1951 (No. 100)
Minimum Age Convention, 1973 (No. 138)
Worst Forms of Child Labour Convention, 1999 (No. 182)
My Custom Tailor are also respected members of the following organizations:
The Association of Sewing and Design Professionals of America
The World Human Development Center (WHDC)
Licensed Manufacturers for Lions Club International
Licensed Manufacturers for Rotary International
My Custom Tailor: Where Quality & Communication Matters! For more information:
https://www.mycustomtailor.com/online-tailor-women-and-men-custom-suits
For more information on upcoming events, and the list of U.S. cities on The Traveling Tailor Tour: https://www.mycustomtailor.com/custom-tailors-near-me
For more information about My Custom Tailor, go to their website at www.MyCustomTailor.com
Contact
My Custom Tailor
Richard Dawson
1-646-257-5886
MyCustomTailor.com

Contact